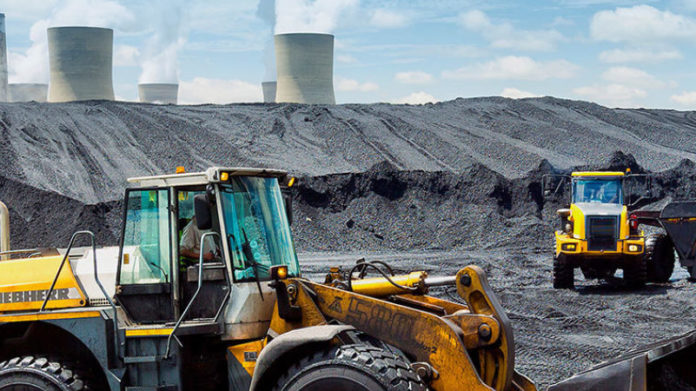 EXXARO Resources was "days away" from finalising an agreement with Eskom which would see the South African power utility fund R1.8bn for the renewal of coal resources at the Mpumalanga province colliery, Matla which Exxaro operates.
"We have made good progress with Eskom," said Nombasa Tsengwa, head of Exxaro's coal business in a media call following publication of the firm's interim numbers ended June 30 in which the group also revised its dividend policy having largely reined-in net debt.
In terms of the revised policy, Exxaro will pass through the dividend received from its 20.62% stake in Sishen Iron Ore Company (SIOC), the operating subsidiary of Kumba Iron Ore, and target a cover ratio of between 2.5 and 3.5x of coal attributable earnings.
The outcome for shareholders was an interim payout of 530 cents per share representing an increase of some 230c/share previously. The interim dividend consisted of 3.3 times core attributable coal earnings and the pass through of the SIOC dividend totalling approximately R1.3bn.
There is also the prospect of Exxaro paying through the proceeds of its remaining stake in Tronox, the New York listed mineral sands business from which Exxaro is exiting. The firm has a remaining 24% stake in Tronox currently worth $530m. The balance is likely to be concluded in the next six to 12 months, said Mxolisi Mgojo in a presentation for the firm's interim results at the Johannesburg Stock Exchange today.
Commenting on the pending agreement with Eskom on Matla, Tsengwa said: "We had adjourned whilst we waited for the minister's [public enterprises, Pravin Gordhan] approval. It is now only a matter of days," Tsengwa said.
The conclusion of the deal is an indication of Eskom's new-found haste securing coal identified by the utility's new management as critical in order to secure South Africa's electricity supply. Gordhan had to approve the capital outflow in line with the National Treasury rules governing capital allocation of a certain quantum by the cash-strapped electricity utility. Mgojo said the relationship with Eskom was "far improved".
Supply from Matla, which supplies coal to Eskom's Matla power station, had dropped to some eight million tonnes (Mt) from about 10Mt in the last few years because previous Eskom management refused to renew so-called cost plus mines.
These are assets that Eskom initially funded in return for exclusive supply of coal at a percentage above the mine's operating cost. A similar agreement between Exxaro at Arnot which supplied Eskom was not renewed which has resulted in the colliery being closed. Eskom and Exxaro are currently in arbitration over allocation of closure costs.
Exxaro posted a 10% increase in interim headline earnings of just over R3bn, equal to 1,222 cents per share (2017: 882 c/share) largely on the back of a strong showing from the firm's coal business. Exxaro also didn't have the burden of supporting losses from its stake in Tronox given it is an asset marked for sale.
Capital expenditure was R723m higher year-on-year largely owing to R651m allocated to expansion capital as the firm's builds out its Grootegeluk mine in Limpopo province as well as setting about the development of its Belfast thermal coal mine in Mpumalanga. Nonetheless, Exxaro continued to make improvements in net debt which was reduced to R2.5bn as of end-June from R4.4bn reported on June 30, 2017.