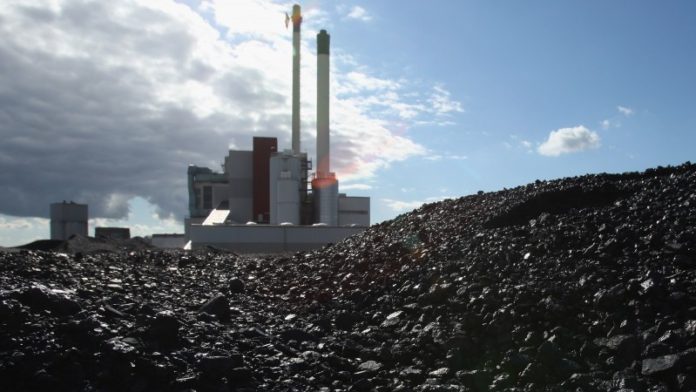 A MEMBER of a consortium bidding to take control of Optimum Coal Mine estimated it would cost between R1bn and R2bn to recapitalise the beleaguered colliery.
"The value [of investing in Optimum Coal] will be: can you restart the mine for R1bn to R2bn and then supply coal to the export market? Then the mine is salvageable and you will be able to save jobs," said Bernard Swanepoel in an interview on October 17.
Swanepoel's Last Mile Fund is participating in the Phakamisa Consortium which has joined forces with Trafigura, a commodity trader, to bid for Optimum Coal Mine. At the time of the interview, only one other party – Vitol in joint venture with Bergh Group – had placed a competing bid. Bids have to include an underpin of a R250m guarantee.
Swanepoel said it was "weird" that the business rescue practitioners who are overseeing the restructure of Optimum Coal Mine (along with Koornfontein mine and access to export handling facility, Richards Bay Coal Terminal) had asked for a guarantee.
He also outlined a number of complexities which would make saving Optimum Coal – which he described as "a national disaster" – a difficult task.
For instance, Optimum Coal's creditors would have to vote on the preferred bid which Swanepoel said would be interesting because the recapitalisation of the mine would have to occur first before creditors were paid.
He also doubted the commodity traders participating in the bids for Optimum Coal would be able to contribute equity. "With all the legacy issues and Gupta stench I doubt traders would want equity as they would step into issues with their own lenders," he said. Another issue was that Optimum Coal would have to be allowed to export coal.
In terms of a long-dated coal sales agreement, Optimum Coal mine has to supply Hendrina, an Eskom power station (although Bergh Group currently has a 12-month deal which allows it to export a portion of Optimum Coal's coal). This contract ends on December 31 although Eskom has suggested it may still run into 2019 – which could be related to "under-performance on the contract," said Swanepoel.
Optimum Coal Mine was previously operated by Tegeta Exploration & Resources, a subsidiary company of Oakbay Resources which was, in turn, owned by the Gupta family. The Guptas are alleged to have had corrupt relationships with a number of government departments. They have fled to the United Arab Emirates after the family's banking accounts were closed in South Africa.
The difficult task of recapitalising Optimum Coal Mine was alluded to by South African mines minister, Gwede Mantashe. Asked by Miningmx at the Joburg Indaba conference for an update plans to save the mine, he said: "Bids are now in, but let me not say anything more or I'll have egg on my face".