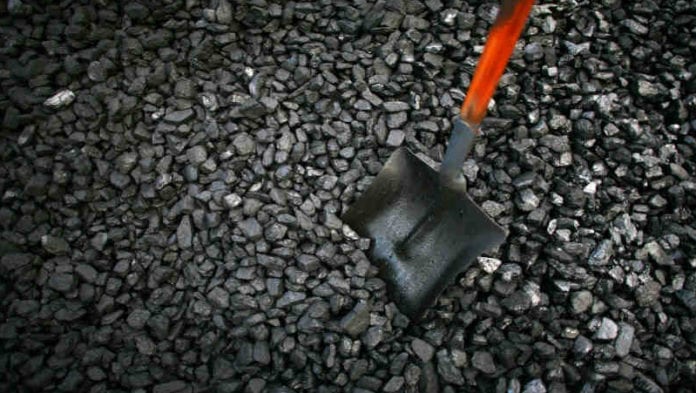 WESCOAL Holdings raised the medium- to long-term prospect of eventually taking more shares in Universal Coal, the Australian-listed currently the subject of a takeover offer by a consortium in which the South African coal miner is a participant.
"Wescoal will not be actively involved in the management of the Universal Coal business in the short term although this potential exists in the medium to long term," it said in a trading and strategic update published on the JSE News Service.
On October 26, Wescoal announced that it had joined a consortium led by private equity firm, Ata Resources, in a 35 Australian cents per share takeover of Universal Coal. The bid is part of Wescoal's strategy of becoming a consolidator in the South African coal sector.
Universal Coal is listed in Sydney but operates in Mpumalanga province. It currently produces just over five million tonnes/year (Mt/y) from two collieries: the 2.4Mt/y Kangala colliery and New Clydesdale Colliery (NCC) which is forecast for output of 2.7Mt/y in 2019.
"Wescoal is strongly positioned as a consolidator in the coal sector and will continue to consider value enhancing opportunities," it said in the update. "This strategy is focused on securing additional resources and strategic interests in coal and key logistics infrastructure as well as disposing of non-core assets," it added.
"It is completely aligned with the strategy to expand and grow our business," said CEO of Wescoal Holdings, Waheed Sulaiman of the offer for Universal Coal in an interview with Miningmx during late October. "This wasn't a knee-jerk reaction," he said. It's understood Wescoal may take a one quarter stake in the offer.
Wescoal also announced today that it was in discussions to restructure its balance sheet. The company has R850m in total debt which it said was sufficient to fund internal and external growth initiatives as well as operational requirements. "Conversations are underway with funders to restructure and consolidate debt facilities within the group," it said. "This will further reduce finance charges and risks as well as allow the company to continue its growth trajectory."
However, R850m is insufficient to make Wescoal a meaningful participant in the bidding for South32's South African Energy Coal (SAEC) which is currently being sold. South32 said in September that between 40 to 50 entities had registered interest in bidding for its mines.
Commenting on the firm's interim numbers which are due to be published on November 13, the company said it was likely to post an increase in headline share earnings of between 20.9 and 24.9 cents (2017: 20.2c/share).
Share earnings would come in between 23 and 26.5c for the interim which compares to 22.5c/share posted in 2017 – an increase of 2.2% and 17.8%, it added.