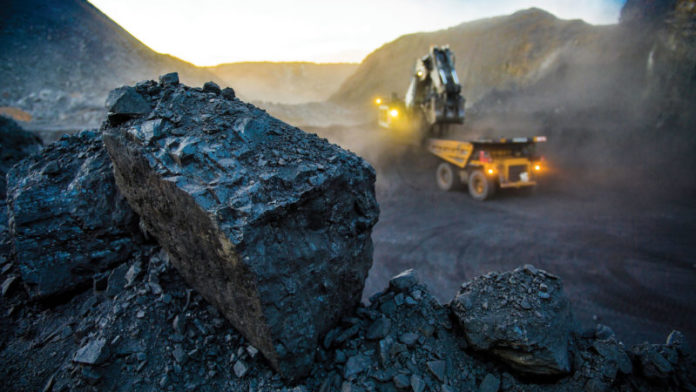 THERE was a limit to which additional coal could be sold to Eskom, the South African power utility company, because increasing production aggressively would hurt the firm's ore reserves, said Waheed Sulaiman, CEO of Wescoal Holdings.
"There are opportunities to work with Eskom where it makes sense, but it's not as straight forward as simply ramping up the mine," he said in an interview. "We need to plan as we have pushed the mines quite hard in order to meet sales. But we have to look after our ore reserve management. It's not sustainable," he added.
Wescoal has an estimated 300 million tonnes (Mt) in coal reserves including some 60Mt in assets that are held for sale: its Intibane and Leeuw Brakfontein Colliery operations. Its core operating mines at Elandspruit and Vanggatfontein, and the Khanyisa collery located in Mpumalanga province. Sales in the half year period totalled 2.4Mt. Of this total Eskom sales were 1.9Mt compared to 1.3Mt in the corresponding period of the previous year.
Eskom told Bloomberg News that it was urgently trying to buy additional coal in order to help it avoid load-shedding. Coal inventories at some power stations in its fleet were still critically low. "Eskom is pursuing urgent coal purchasing from current suppliers and those suppliers that are currently not contracted," Khulu Phasiwe, Eskom spokesman, told the news service on November 12.
Sulaiman added that additional coal sales to Eskom did not automatically imply a significant premium either. "Eskom is not in a position to pay high premiums for coal because it has its significant cost pressures," he said.
Improved export prices for thermal coal helped Wescoal to a strong interim showing. The company posted a 16% increase in headline share earnings of 23.5 cents and generated cash of R291m, an increase of 41% year-on-year. The company was able to cut expensive debt and has now laid down plans to restructure the balance sheet.
"We are in the process of refinancing debt in order to lower our cost of capital," said Sulaiman. "We will also look at additional debt such as normal long-term debt and some short-term facilities," he said. This was to build some financial firepower as the company looked for fresh acquisitions.
On October 26, the company announced it would join Ata Resources, a private company, in a consortium to buy Universal Coal, a business operating in South Africa and listed in Australia. "We are still confident the transaction will proceed," said Sulaiman today. The consortium has bid 35 Australian cents per share for the company which produces just over five million tonnes/year from two collieries: the 2.4Mt/y Kangala colliery and New Clydesdale Colliery (NCC) which is forecast for output of 2.7Mt/y in the 2019 financial year.
Sulaiman said there were other opportunities in the South Africa thermal coal market for acquisitions although the improvement in thermal coal prices had increased expectations of potential sellers. Goldman Sachs quoted the thermal coal price at about $106/t which is 9% lower quarter-on-quarter but 8% higher year-on-year.
"Wescoal is strongly positioned as a consolidator in the coal sector and will continue to consider value enhancing opportunities," said Sulaiman in notes to the firm's published interim numbers. "The acquisition strategy is focused on securing additional resources and strategic interests in coal and key logistics infrastructure as well as disposing of non-core assets," he said.