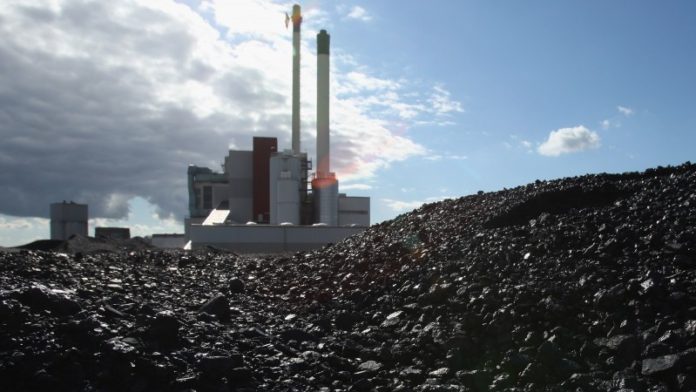 GLENCORE CEO, Ivan Glasenberg, remains bullish on the outlook for coal, despite widespread consensus that climate change considerations are gradually reducing demand.
Glencore is putting its money where its mouth is. In the past couple of years it has made two substantial acquisitions of coal assets in Australia, Hail Creek and the Hunter Valley Operations joint venture.
On an investor conference call this week, Glasenberg said most analysts were forecasting a lower price in future because they don't believe coal demand will stay strong. "We believe it will." The current RB1 benchmark export price is $94/t, almost double the December 2015 level of $48.77/t.
The World Bank, in its monthly Commodities Price Forecast, which covers only the price of coal ex-Newcastle, not out of Richards Bay, predicts the price will fall from $108/t on average this year to $79.70/t in 2023 and $60/t by 2030.
Analysts Afriforesight are more optimistic. In a mid-November report, it said it expected the price of RB1 coal would trend downwards in 2019 and only pick up in the first half of 2020, as lack of investment in coal mines would start to restrict supply.
It said global demand for thermal coal was likely to contract as energy markets were becoming increasingly competitive. Renewables and less-polluting gas were taking market share from coal. India's imports were expected to decline as its domestic production and freight logistics improved and South African coal exporters could be forced to offer discounts to compete with cheaper Indonesian coal. As China was restricting coal imports, which directly affected Australian producers, Australian coal was likely to be directed to the Indian market, lowering demand for South African coal, Afriforesight said.
Glasenberg said Asian coal demand remained very strong. India was building more coal-fired power stations because it needed more power for its factories and householders and renewable energy could not supply enough power.
South East Asian countries lack domestic gas resources so they have to import LNG, which is currently two and a half times more expensive than coal, Glasenberg said. To lift people out of poverty, electricity has to be cheap and that means coal-fired power generation.
"No big new coal mines are being built today. In South Africa, Eskom is short of coal and some of the country's export coal is being diverted to Eskom at this point," Glasenberg said. "That is why we remain relatively bullish about coal."