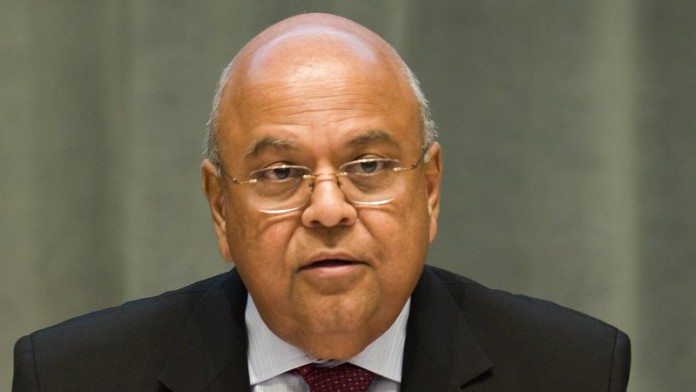 BY the end of December Eskom would hold 33 days of coal stocks, up from 14 to 20 days at present, public enterprises minister Pravin Gordhan said on Thursday.
The situation will improve further in the first quarter of the year.
Jan Oberholzer, chief operating officer, said the current problem causing loadshedding across the country was not coal shortages but generation plant availability.
For the last few weeks the South African public has had to bear renewed daily scheduled power outages despite reassurances after 2014 that new capacity had come on line and proper maintenance of the old power stations was being done.
The latest crisis is being blamed on previous poor management during an era of state capture of public institutions, resulting in a shortage of coal, backlog in maintenance, poor quality of work at new and old power stations, lack of skills and possibly even sabotage.
Gordhan said Eskom clearly had problems in contracting coal. Two years ago it had taken only a few hours to give the Gupta-owned Tegeta Mining & Resources, with only three mines, a contract and multi-million rand prepayment, but now it took a year to sign a contract. "So there is something wrong in this kingdom," he said.
Gordhan said although Eskom has 47,000MW of installed capacity, it can only supply about 27,000MW because of unplanned outages.
Eskom is targeting no more level two loadshedding by the end of next week and hopefully no more after the end of the holiday period on 15 January. It was essential to keep the public informed about the reasons for the current loadshedding, what was being done about it and what they could expect, he said.
At the newest power stations, Medupi and Kusile, several units are not delivering the power they are designed for. Out of about six generation units at Medupi, three are not operating properly. It appeared sub-standard equipment was being supplied by contractors, including international companies, Gordhan said. A forensic investigation was under way. Discussions would be held with Hitachi, one of the main suppliers.
Although the Department of Public Enterprises has an oversight role for Eskom, it only has one energy expert as its capacity has been run down. Its monitoring capacity has to be strengthened.
Gordhan said Eskom would be devising a plan between now and end January, stating clearly who takes responsibility for what area and the timeframe for results. There has to be consequence management. All senior managers in Eskom have been asked to cancel their leave and have been assigned to visit and assess power stations so quantitative and qualitative information is available to enable planning. Its plans would be assessed by independent experts.
Gordhan said government had not taken a decision to privatise Eskom but separating generation from transmission was under discussion. "Once it is all ready and packaged we will make that known," he said.