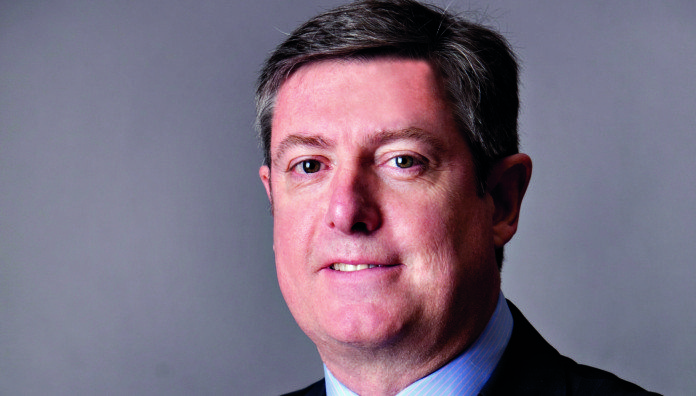 THE transition to owner-operator mining at Uitkomst is proving harder to master than first anticipated by MC Mining, the Sydney- and Johannesburg-listed coal producer and development firm.
Commenting in its December quarter numbers today – in which production from Uitkomst fell about a fifth quarter-on-quarter to 112,562 tonnes – MC Mining acknowledged that the task of integrating 340 staff and ensuring equipment availability had taken its toll. "A number of shifts were lost due to these issues," it said. 
MC Mining CEO, David Brown, said however there would be an improvement in the current quarter, the third of the firm's 2018/19 financial year. "We also commenced with the construction of the coarse discard plant modifications during the quarter and this expansion is expected to yield an additional 40,000 tonnes of saleable product per year," he said 
The poorer performance of Uitkomst was also be offset by an improvement in thermal coal pricing. The average revenue per saleable tonne increased to $91.25 from $61.09/t in the second quarter. "The colliery benefitted from favourable coal prices and generated similar earnings before interest, tax, depreciation and amortisation (Ebitda) for the first half of 2019 compared to the first half of 2018," the company said. 
Despite its 16-year life, Uitkomst is a means to an end insofar as it sustains the company whilst it permits, finances, and builds the $80m Makhado project, a prospect located in South Africa's Limpopo province. In November, the company announced a R70m transaction in which it would finally get access to two properties which are essential for Makhado's construction.
It also said it had agreed an offtake agreement with China's Huadong Coal Trading Center Company for just over half of Makhado's planned 800,000 tonnes a year production of hard coking coal (HCC). Brown said today that discussions with other potential HCC and export thermal coal customers, as well as project funders, were ongoing. 
These advances, and the award in December of a mining right to MC Mining's Greater Soutpansberg Project (GSP), located close to a special economic zone designated by the government for the development of metallurgical plants and a coal-fired power station, were behind a tripling in MC Mining's valuation. The company is now worth R1.7bn or A$1.22/share on the Sydney exchange where MC Mining is primarily listed.
Applications for the mining rights to other properties in the GSP – the Mopane and Generaal projects – were also in the works, said Brown.
"MC Mining anticipates that these will be granted in the near future, following which, the company will commence with the various studies required for the outstanding water and environmental regulatory approvals."