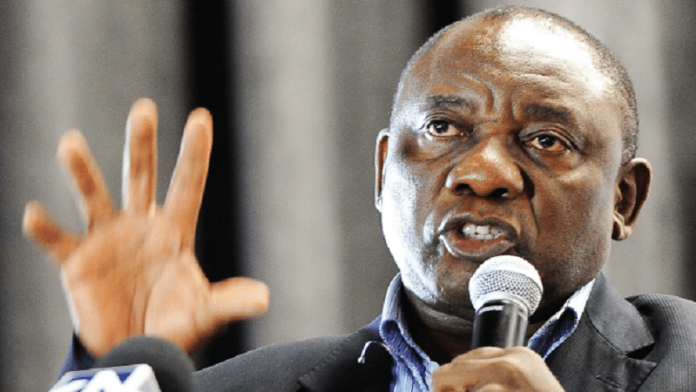 STATE-run utility Eskom, widely cited as the key risk to South Africa's mining industry and the wider economy, was "too big to fail", and the government was determined to fix the ailing power provider, President Cyril Ramaphosa said on Tuesday.
In a speech to the Mining Indaba 2019 in which he also set the stage for his crucial State of the Nation Address (SONA) on Thursday night, Ramaphosa reassured investors on the politically-explosive land issue, which he said needed to be resolved to correct the "original sin" of land disposition.
"Eskom is just too important and in a number of ways it is too big to be made to fail. And we will not allow Eskom to fail," Ramaphosa said in prepared remarks.
"This government is going to resolve and solve the energy problem. In the coming few days we will be announcing a package of measures to stabilise as well as to improve Eskom's financial, operational, as well as structural position to ensure security of energy supply," he said.
Making structural changes to Eskom will not be easy and is certain to trigger a labour backlash from unions who remain a key part of the support base for Ramaphosa's African National Congress (ANC). Union umbrella group COSATU said on Tuesday it was opposed to a proposal to break Eskom up into three entities.
Soaring power costs on one hand and unreliable supply on the other have made Eskom a burden to a mining industry that faces a range of headwinds on other fronts, denting investor sentiment.
Ramaphosa was on a charm offensive at the Indaba, assuring investors that the debate around land expropriation without compensation would not impact property rights.
"Our approach to this matter will enhance rather than undermine property rights because we seek to address what we have termed the 'original sin' that was committed against black South Africans during the colonial and apartheid eras," he said.
Striving to hit the right notes with a sceptical investor community, Ramaphosa said the days when the industry was challenging government policies in court would become a thing of the past. "We no longer want to meet you in court. We want to meet you in the boardroom and in Minister [Gwede] Mantashe's office [the mines minister]," he said.
But he also provided a list of "10 principles" that he wanted the industry to follow, which include improving living conditions for workers and spreading benefits to communities – things that are already part of the mining regulatory environment where mining rights are linked to social and labour plans.
Stay tuned for the SONA for more clarity, with more light being shone on the critical Eskom issue.