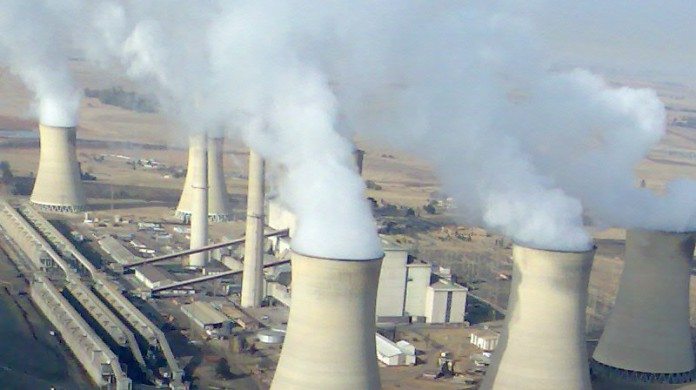 ESKOM is set to secure coal from an unlikely source after former employees of Exxaro Resources' Arnot mine enlisted the help of Wescoal Holdings to re-open the mine.
Arnot was closed by Exxaro Resources in 2015 after the company failed in its efforts to negotiate a new coal supply agreement (CSA) with Eskom. The power utility at that time was pursuing a strategy of not reinvesting in cost plus mines.
Wescoal announced today that it would buy a 50% stake in Arnot, assuming the assets, liabilities and employees of the operation which is situated in South Africa's Mpumalanga province. The mine will be bought from Exxaro Coal Mpumalanga Prorprietary (ECM) in partnership with a company called Innovators Resources Proprietary Limited (IR).
IR consists of previous employees of ECM retrenched in the 2015 shutdown. Wescoal's 50% interest is subscribed through Arnot HoldCo which has the shareholding in 'Arnot OpCo', which in turn holds the Arnot Mine.
"This acquisition will fast track the re-start of mining at Arnot, following the necessary approvals, such as Section 11 from the DMR and the assignment of all the rights and obligations of ECM under the CSA with Eskom to Arnot OpCo," said Wescoal's interim CEO, Humphrey Mathe in a statement.
Mathe will be replaced in April by Reginald Demana, currently a resources banker with Nedbank Capital. Mathe will become non-executive chairman of Wescoal replacing Robinson Ramaite who will, in turn, become a non-independent, non-executive director.
Wescoal said the deal will re-open mineral reserves that otherwise stood to be sterilised. Arnot is adjacent to Eskom's Arnot Power Station which was sourcing some four million tonnes a year (Mt/y) of thermal coal from the mine.
At the time of its closure, Exxaro said that including Mooifontein – an extension that Eskom was not prepared to finance – coal mineable reserves totalled 70 million tonnes (Mt) of which 34Mt were underground and 36Mt were open cast. There were also future reserves that existed within the Arnot mining area that could extend the life of the mine in the future, Exxaro said.
Wescoal said that the coal would be delivered to the power station through a conveyer belt, resulting in a cost competitive advantage with minimum carbon tax impact.
"Wescoal's strategy is focused on securing additional resources and strategic interests in coal and key logistics infrastructure and we have actively sought out acquisitive value-enhancing opportunities, such as this extensive coal resource base," said Mathe. "It's aligned with Wescoal's strategy of generating value for Wescoal shareholders in a scalable, sustainable way," he said.
The supply and off-take of coal from Arnot Mine, as per the original CSA ended December 31, 2015. Wescoal said ECM was in the process of rehabilitating the older and more depleted sections as part of its closure and rehabilitation legal obligations. ECM took the strategic decision, to transfer the Business to Arnot OpCo to empower previously retrenched employees.
Exxaro's struggle to keep Arnot going to the very last in 2015 gave rise, incidentally, to one of the more colourful exchanges between the private sector and Matshela Koko, then group executive for generation at Eskom, before becoming its CEO.
Dismissing Exxaro's plans showing how Arnot could be developed and finance, Koko said that he would not be persuaded by "… a graph in a letter that excludes detail on capex costs and a proper life of mine plan".