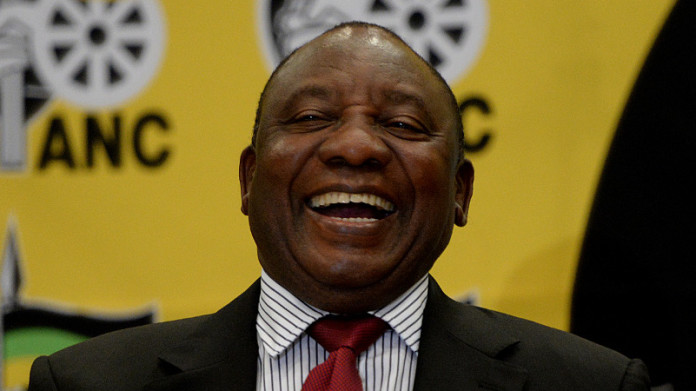 VEDANTA Zinc International officially opened its Gamsberg mine in a remote part of the Northern Cape on Thursday, with expansion prospects seen that could take the digitialised open pit operation underground.
New mine openings are rarer than blue moons in South Africa these days, a point underscored by the presence of President Cyril Ramaphosa, who is on an investment drive and praised Vedanta for developing an asset that he said Anglo American had "… left to lie fallow for so many years."
The Gamsberg zinc resource was discovered over 40 years ago but different mining houses chose not to bring it to production. London-listed Vedanta acquired the mine in 2011 from Anglo and the green light to develop the operation was made in 2014, with $400m spent on the first phase.
"We welcome this substantial investment by Vedanta, which signals Vedanta's confidence in the future of South Africa's mining industry," Ramaphosa said in prepared remarks.
The mine will produce 250,000 tonnes per year of concentrate and if the next two phases are completed, production would ramp up to 600,000 tonnes per year. The investment decision on phase two has been made with a feasibility study being carried out for on plans for a smelter-refinery complex.
If the operation goes underground, Vedanta Zinc International CEO, Deshnee Naidoo, said it would remain fully digital, which would include below surface wi-fi and collision avoidance systems.
Vedanta's CEO, Srinivasan Venkatakrishnan, who goes by Venkat, said 90% of the initial $400m on the project had been spent in South Africa – an important selling point to the government which wants miners to spend more in country.
Speaking to journalists, Vedanta chairman Anil Agarwal said he liked doing business in South Africa where he could get a mining licence "… without taking someone to dinner."
Agarwal, who has a 21% stake in Anglo American, said he saw no reason to raise his stake further and he was determined to keep Anglo's focus on South Africa. "I can't see South Africa without Anglo … I always encourage them to tilt towards South Africa," he said.