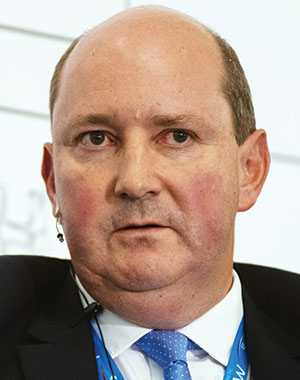 TWO resource companies known for their strict adherence to specialised metals production – Wescoal Holdings (coal) and Assore (steel feed minerals iron ore, manganese and chrome) – are giving thought to changing their spots.
"In the long-term, we are looking at a number of initiatives," said Humphrey Mathe, the interim CEO of Wescoal in an interview. "We may look at the possibility of diversification into other minerals," he said.
Wescoal has long held dear a strategic goal of 10 million tonnes/year (Mt/y) of thermal coal, a mineral that is neither popular in the investment universe, nor easy to build in scale. Were Wescoal to succeed with the proposed takeover of a Sydney-listed company, Universal Coal, it will take it some way to reaching that output target.
With current production hovering at around 4Mt/y, that seems a long way off. Complicating matters is the fact that the company lost its CEO of the last three years Waheed Sulaiman, who quit suddenly on January 31.
He'll be replaced by Reginald Demana, a resources banker at Nedbank Capital who actually helped Wescoal sculpt a couple of transactions and described by former colleague, Paul Miller, who is now a private equity entrepreneur, as "the perfect fit" for a role "he has long deserved".
As for Assore, this is a curious one.
Charles Walters, CEO of the company, said in an interview with Miningmx that the company's stake in an Australian exploration entity, IronRidge Resources, which was recently increased to 31.27% from 28,9% after following a R56.6m rights issue, provided an interesting option on the future.
"The initial strategic intent was to follow the company's Gabonese iron ore project which then morphed into other commodities," said Walters. "So we have bought some optionality definitely.
"At the moment, there are new thrusts into lithium and gold. We can't tell the company what to prospect for; we have got to take the package deal. I'm not sure we are confident about gold," he said, seeming to affirm an interest in lithium.
Walters said the company was, to all intents and purposes, exposed to a single market in steel which is dominated largely by how China behaves, which is erratically currently.
Anyone who knows their mining is aware that the Sacco family which is among the dominant shareholders in Assore is known for its conservatism, so a departure from its long-standing ferroalloys business would constitute a walk on the wild side.