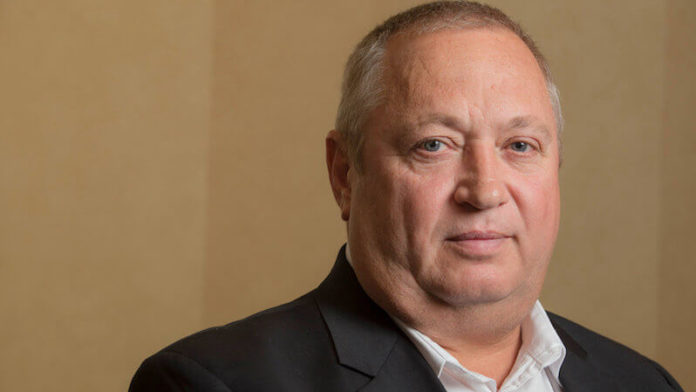 SHARES in Sibanye-Stillwater are nearly 72% higher since the Association of Mineworkers & Construction Union (AMCU) started its strike at the company's South African gold mines on November 25 last year.
In addition to discounting the impact of the strike – which implies for this year a continuation of the R20m per day in cash burn at the gold mines – investors also seem sanguine about a delay in Sibanye-Stillwater's proposed takeover of Lonmin, the South African platinum group metal (PGM) producer.
The reason is the improvement in the palladium price, as well as rhodium, that Sibanye-Stillwater produces in relatively high proportion to platinum at its US-based PGM producer, Stillwater. Given that capital expenditure at the Stillwater Blitz expansion is largely sunk, it's reasonable to assume Sibanye-Stillwater is able to withstand the strike at the gold premises in fair economic comfort.
According to Goldman Sachs and RBC Capital Markets, Sibanye-Stillwater is also expected to address the high level of debt on its balance sheet, a factor deemed the single largest risk to the company last year.
There's also less concern regarding the chances of a secondary strike, if it is approved by the Labour Court, occurring at Sibanye-Stillwater's platinum operations. And with national elections due on May 8, the rand is likely to be kept in check, until at least President Cyril Ramaphosa is re-elected, which seems likely.
In this scenario, there's much less for Neal Froneman, CEO of Sibanye-Stillwater, to lose than Joseph Mathunjwa, the president of AMCU. The popular thought is that the strike has become personal between the two. That may be a factor, but cold economics will decide the ultimate outcome of the strike.
Already, Sibanye-Stillwater has plans in place to cut employment at its Driefontein and Beatrix gold mines by 6,700. The writing is on the wall: South Africa's gold sector is in its final throes, yet AMCU is making a Colonel Custer of a last stand at the operations, hastening their closure.
Why then is AMCU persisting, recently turning down Sibanye-Stillwater's most recent proposal aimed at ending the strike?
One view is that it's become personal. First viewed as an effort to win more gold industry membership, then considered a stall-setting tactic ahead of Sibanye-Stillwater taking over Lonmin where AMCU is traditionally strong, the strike now seems major folly.
Mathunjwa has bet the farm. To back down now with platinum industry wage negotiations around the corner could end a reputation.