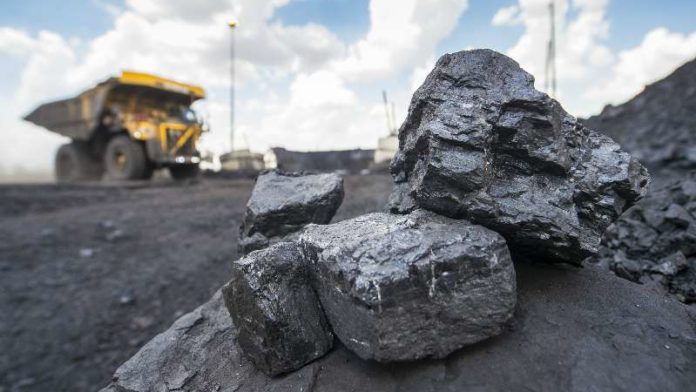 RESOURCE Generation (Resgen) was close to finalising the last major piece in the funding puzzle for Boikarabelo, a thermal coal mining project, after a large bank formally confirmed its participation, albeit anonymously at the current time.
The company, which is primarily listed in Sydney, said in a Johannesburg Stock Exchange announcement today that the second member of a proposed lending syndicate had "formally confirmed" its participation in the project. "This is a positive development that should now facilitate completion of the project finance for the construction of the mine," the company said in its statement, signed off by chairman Lulamile Xate.
"The second member to the proposed lending syndicate has not provided approval to
be named at this point as their offer to participate is not binding on the parties until
formally accepted by the company," said Resgen. "This acceptance by the company can only occur in the form of a board approved common term sheet agreed with all members to the proposed lending syndicate."
Shares in Resgen were subjected to a trading stop on May 31. The stock had been up a fifth at the time of the trading halt.
Boikarabelo has been a project-in-waiting for more years than Resgen may care to remember. About three years ago, the development of the prospect fell under the control of the current executive following a management ouster.
After initially making progress scoping out the project in different, lower capital cost terms, Resgen ran into a complexity of funding negotiations that saw a "club of banks" consisting of multiple members reduced to the current, smaller syndicate in which the government-owned Industrial Development Corporation (IDC) is part.
Project funding has also been complicated by the greater prominence given to funding of new fossil fuel developments. Shareholders in Standard Bank, for instance, voted last week that the lender notify the public of any new coal mining developments it approved. South Africa's ruling party also added its voice to the debate after Enoch Godongwana, head of the ANC's economic development sub-committee, said the organisation ought to insist on lenders supporting coal mines as part of the controversial prescribed assets idea.
Xate warned shareholders Boikarabelo's development was not yet a slam dunk with written approvals from the third and final member of the proposed lending syndicate still outstanding, and agreement on a common term sheet.
Nonetheless, the development is significant dose of good news for Resgen which has been  bankrolled with loans provided by Noble Group, the Singapore-headquartered trading company, the most recent of which was a $2.5m advance for working capital announced in May. Noble Group owns 13.69% of the project, but the largest shareholder is South Africa's Public Investment Corporation with a 19,.49% interest.
Boikarabelo is expected to produce 6.5 million tons a year (Mt/y) of thermal coal with a second phase of 18Mt/y in the offing, pending development of rail infrastructure, according to one of Resgen's shareholders who contacted Miningmx under condition of anonymity.
"Boikarabelo is a world-class asset under world-class management," he said. "Mine construction will take two years at which point Stage 1 production will deliver 6Mt per annum of high-quality coal to local and overseas markets." The project's development was despite "… seemingly insurmountable odds," he added.
At last count, Resgen was seeking R4.2bn in order to complete construction of Boikarabelo. About R2bn has been spent on project development to date.