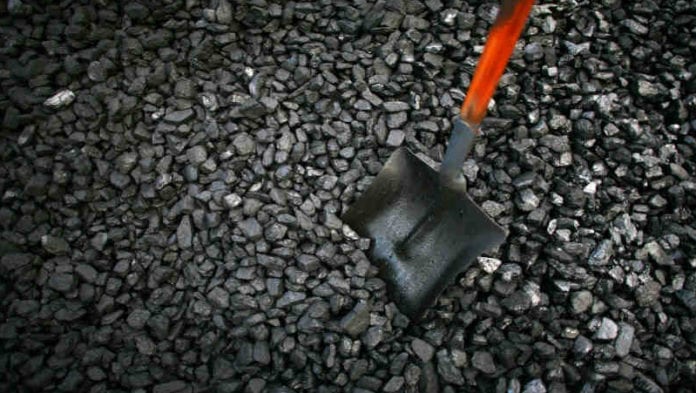 JUNE quarter metallurgical and thermal coal production from Uitkomst increased to 121,742 tons from the previous quarter's 113,190 tons after implementing revised mining cycles, said MC Mining.
However, sales from the operation fell to 75,643 tons compared to sales for the corresponding quarter of the previous financial year of 90,509 tons owing to "delays of sales". Train schedule delays also led to no sales of high-ash middlings product.
Despite these sales setbacks, the company received a premium above the API4 thermal coal price index for its sized coal resulting in average revenue per saleable ton declining 27% to $71/t – a smaller decline than the 33% year-on-year reduction in the Richards Bay API4 export price, the company said.
As previously flagged by MC Mining, no coal was purchased from third parties owing to supply contracts expiring during the 2018 financial year.
"The optimisation of mining cycles at Uitkomst Colliery implemented in the March 2019 quarter yielded positive results and run-of-mine coal production is very similar to the coal mined in the comparative three-months," said David Brown, CEO of MC Mining.
"Studies for the north adit extension continued during the quarter and the development thereof is dependent on the granting of the water use license and subject to regulatory approvals, the company anticipates commencing in early CY2020," he said.
Uitkomst is a handy revenue generator for MC Mining which is developing the Makhado metallurgical and thermal coal mine in Limpopo province. The company confirmed receipt of a R245m term loan facility from the Industrial Development Corporation (IDC).
The IDC loan is "the initial step" in a debt and equity funding package for construction of the first R468m phase of Makhado producing 1.1 million tons of metallurgical and thermal coal. The equity part of the funding package is currently being finalised.