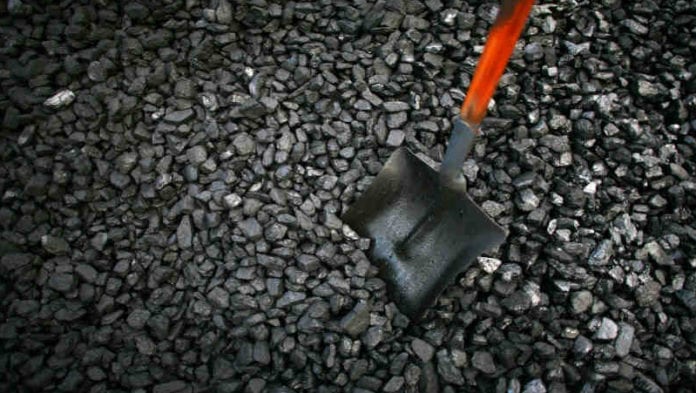 ESKOM'S search for new coal was eased, at least to a small degree, by a coal sales agreement (CSA) with Wescoal Holdings.
The Johannesburg-listed coal producer on July 31 announced it would supply the power utility with coal from its recently approved three million tons a year Moabsvelden project, situated in Mpumalanga province.
Wescoal said in an announcement – in which it also provided disappointing production numbers for the June quarter – that the 10-year CSA was the fruit of 16 months of negotiations. No details were given on price as Eskom CSAs are kept confidential.
Pravin Gordhan, minister of public enterprises, the department to which Eskom reports, said on July 30 that he would embark on talks with South Africa's coal sector regarding the price at which it was selling the fuel to Eskom. This was after Eskom reported a 17% hike in coal costs which Gordhan labelled "extraordinary" and not in the public interest.
Commenting on Moabsvelden, Wescoal said project development would begin in the third quarter with first coal expected to be delivered to Eskom in January. "The signature of the Moabsvelden CSA falls squarely into the scalability pillar wherein Wescoal announced its intention to fast-track the development of internal growth opportunities," it said.
In order to clear the way for development, Wescoal also unveiled the refinance of its existing credit facilities which have been extended to R1.1bn with the option of accessing a further R500m. The refinance was negotiated with Nedbank and Standard Bank, a demonstration the country's lenders are not entirely shut off from providing debt to producers of fossil fuels.
There was negative news for Wescoal, however.
June quarter production was a fifth lower compared to the March quarter and 31% below the volumes of the corresponding quarter of the previous financial year by dint of industrial action at its Vanggatfontein colliery, which is nearby the Moabsvelden prospect.
As previously communicated, Vanggatfontein lost nearly six weeks of production following a dispute among employees that resulted in mine violence and damage to property. The mine was further negatively affected by a safety-related stoppage imposed by the Department of Mineral Resources following a fatality at the mine.
In an effort to ramp-up production at Vanggatfontein, new Caterpillar equipment for two production teams have been delivered and were commissioned in May. A maximum sustainable production rate of 340,000 tons of coal is planned at Vanggatfontein during September which compares with June quarter production of 220,000 tons.
One of Wescoal's other mines – Elandspruit – was also impacted by labour disruptions and by lack of production from underground mining which remains suspended, it said.