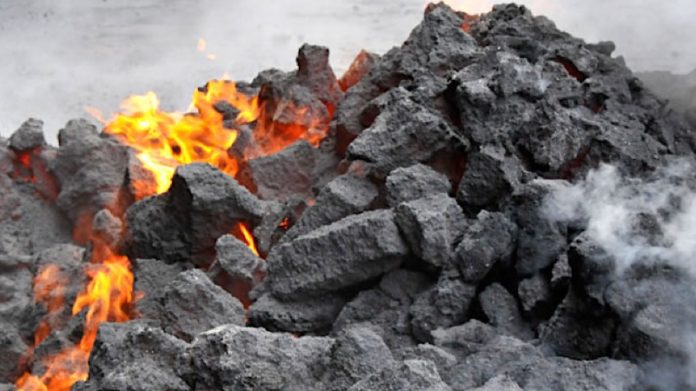 COST control and project management have been identified as critical for Exxaro Resources during the remainder of its financial year, which closes on December 31. That's because income from investments – central to the R6.3bn it last week declared in interim and special dividends – was set to be lower.
Nonetheless, the firm's share still has defensive characteristics that will stand it in good stead for the remainder of its financial year, and beyond.
Exxaro passed through 65% of the proceeds it received from the sale of shares in Tronox, the New York-listed mineral sands company it said was non-core about two years ago. It didn't pay the entire amount owing to the pressure of an accelerated project pipeline, and it was unlikely to sell additional Tronox shares, at least in the short-term.
Tronox shares are about 8% weaker since Friday (August 23), continuing a recent downward trajectory. "We will exercise patience with Tronox," said Mxolisi Mgojo, CEO of Exxaro, commenting on the share price. "The time is not now," he said of sales.
There's also pressure on the iron ore price which has weakened 28% in the last month to about $85 per ton. Exxaro holds about 19.9% of Sishen Iron Ore Company, a subsidiary of Anglo-controlled Kumba Iron Ore which announced stellar interim numbers.
Ambitions to flip up the SIOC shares into Kumba shares have failed following talks with Anglo American that controls Kumba. This removes a potential catalyst from the Exxaro share price (in addition to the short-term sale of Tronox shares).
In the absence of the same level of income from iron ore in order to maintain the interim performance, Exxaro is thrown back on its core thermal coal activities. Again, pricing for coal is deteriorating. As Exxaro head of coal Mombasa Tsengwa identified, export coal was around $90 per ton at the start of the firm's financial year and was now at $57/t.
The continued rollout of Belfast, its newly commissioned Mpumalanga province export coal project, and other key projects at Grootegeluk, its flagship mine in Limpopo province, makes for a sizeable project pipeline. "Maintaining focus on the day-to-day running of the existing business becomes increasingly important in this capital intensive phase to prevent cost overruns and delays," said an analyst which is not permitted to be quoted.
The payout of the dividend also pushes up Exxaro's net debt position close to what it said it was prepared to bear: from R571m as of June 30 to R6.9bn, equal to nearly 1.5x net debt to earnings before interest, tax, depreciation and amortisation (EBITDA).
However, the company's share is still favoured by RMB Morgan Stanley, which described its characteristic as defensive. Even at an iron ore price $70/t and a spot coal price, the company has a dividend per share of about R11 and sufficient free cash flow to de-lever it such that it will be net cash in 2021.
"That 8% dividend yield is attractive, and as a result we remain overweight," said Morgan Stanley in a report. "We lower our price target from R190/s to R180/s, primarily driven by higher long-term cost inflation," it said. Shares in Exxaro are currently trading at R129.45.