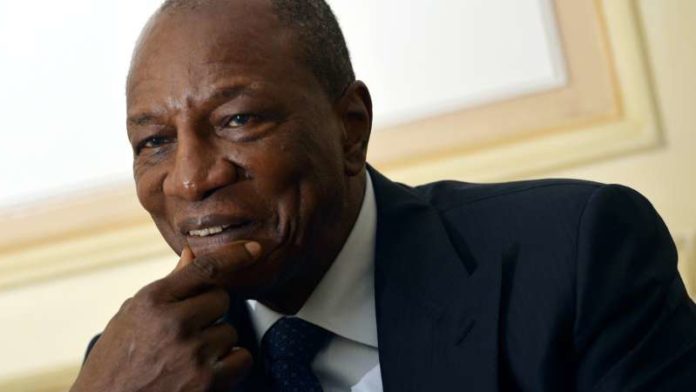 RUSSIAN mining companies enjoy special privileges in Guinea owing to carefully managed political links between the countries, said the Guardian citing Amadou Bah, the executive director of Action Mines, a charity that monitors the country's mining sector.
"The Russians have a special status in Guinea. That explains the advantages given to their mining companies," Bah told the UK newspaper. He alleged that he knew of a secret agreement between the two countries.
Whilst ambassador to Guinea, Alexander Bregadze, earlier this year backed moves by Guinea president, Alpha Condé, for a third (unconstitutional) term. Now, Bregadze heads up aluminium firm Rusal's key unit in Guinea, home to its biggest mining interests.
Russia has been trying to rekindle Soviet-era relationships with governments across the African continent and build new ties, said the Guardian. Arms and military advisers have been supplied to countries such as the Central African Republic, it said.
Rusal owns the Kindia Bauxite Company (CBK), which accounts for a third of Rusal's bauxite output, as well as the Dian-Dian Bauxite Company and the Friguia complex, which mines bauxite and refines it into aluminium, said the Guardian.
Nordgold, another Russian company, owns a goldmine in northern Lefa, into which it is pumping ever-greater sums, it said.
In July, Guinea has sought to breathe new life into its massive, but undeveloped, iron ore deposit, Simandou, launching tenders for two blocks of the prospect, said Reuters citing the country's mines minister, Abdoulaye Magassouba.
International companies had until August 2 to lodge an interest to tender. The offers must be completed 30 days thereafter.
Guinea's aspirations to develop Simandou have foundered because of the cost of infrastructure and protracted legal disputes, but strong iron ore prices and the resolution of some of the problems have increased the chances that developers can be found, said Reuters.