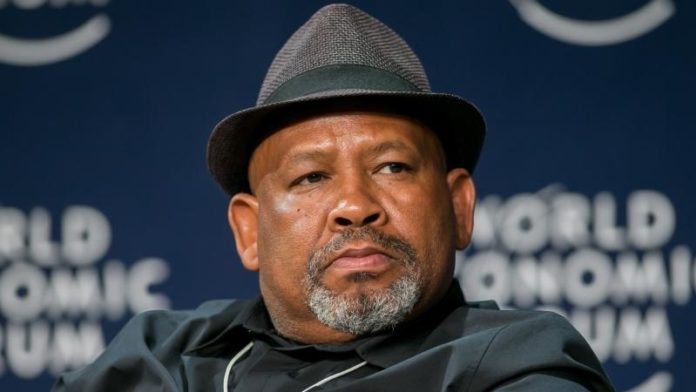 IN the coming months, Eskom's management will focus on avoiding loadshedding because it fully understands the impact this has on the economy, acting CEO Jabu Mabuza said on Wednesday.
He was addressing media at the utility's quarterly state of the system briefing, two weeks after an Eskom board member warned that generation capacity was on a knife edge. Loadshedding had been being avoided largely by the weak performance of the economy.
Eskom COO, Jan Oberholzer, said winter demand was lower than expected because of warmer weather and the economic environment. Eskom used demand response and interruptible contracts to help to contain peak demand. It also benefited from a pre-synchronisation contribution from Medupi and Kusile new-build units, the recovery of power from Cahora Bassa and return to service of units 2 at Kriel and 5 at Matla.
In summer, when demand is high throughout the day rather than peaking at morning and evening as it does in winter, Eskom expects average maximum demand will be about 30,000MW. Pumped storage and the use of open cycle gas turbines (OCGTs) can supplement capacity.
Oberholzer said no coal-related risks were anticipated.
In past years, Eskom's coal supply added to its unreliability because of a haphazard contracting policy. Several months ago a number of its power stations held less than the grid code requirement of 20 days of coal stocks. This had been addressed at all but one power station – Kriel – which should be in compliance with the grid code by December as a result of signing new coal contracts, Oberholzer said.
There was an improvement in the system energy availability factor (EAF) to about 70.4% by end August from 67% at the beginning of April, but this was still short of the target of 78-80%. About 5,500MW on average of planned maintenance will be done during summer and the target is to keep unplanned breakdowns below 9,500MW.
If unplanned breakdowns are contained below 9,500MW, minimal amounts would be spent on diesel and loadshedding would be avoided, Oberholzer said. More than 10,500MW of unplanned breakdowns will require a lot of diesel and was likely to result in loadshedding.
He said management would also focus on ensuring the reliability of the transmission and distribution networks and encouraging public participation and energy saving initiatives.
The number of trips was a concern – at 249 in the current year to date – as well as partial load losses at Kendal, Arnot, Tutuka, Medupi and Kriel.
The risk of loadshedding remains over the next two years as it will take Eskom time to address all the problems it has identified, Oberholzer said.
EMISSIONS COMPLIANCE
Eskom has included the goal of reducing emissions in its nine-point recovery plan.
Reducing emissions, particularly of particulate matter, to meet legislative requirements, has been deferred for several years while Eskom dealt with other crises.
Mabuza said it would cost Eskom R300bn, which it does not have, to meet legislative requirements on emissions in full. Instead, it believes it can achieve 57% compliance at a cost of R68bn. This includes installing flue gas desulphurisation at some stations and improving the quality of the coal.
Management was paying particular attention to seven of the 87 units where emissions are high because if this is not addressed, those plants will have to shut down, which would lose 4,470MW of generation. Already emissions from Kendal and Tutuka have visibly reduced.
Oberholzer said there has been progress in fixing problems in the new units at Medupi and Kusile, but there are still latent defects, such as exhaust temperatures which are too high. Short-term fixes are in place while the contractor finds longer term solutions. This will take at least two years to address comprehensively.