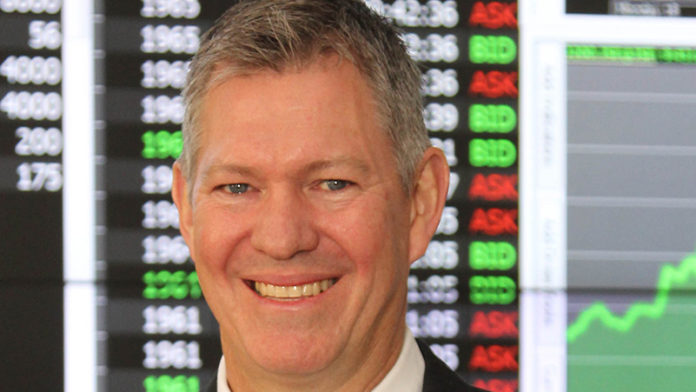 COMMUNITY unrest and illegal mining were singled out as two issues "which had to stop" if South Africa's mining sector was to regain its competitive edge. That's the view of South32, COO, Mike Fraser.
Addressing the Joburg Indaba being held in Johannesburg on Wednesday, Fraser said mining communities were becoming increasingly dependent on the local operations around them because of South Africa's economic malaise and rising unemployment.
But he pointed out the past 12 months had seen an escalation in organised protests which were often in the interests of a small number of individuals. Fraser said these individuals had asked South32 to "… breach standard commercial processes for their own benefit".
He declared that "… we cannot continue to do business this way".
He also cited an increase in illegal mining activities which had become disruptive to South32's operations "… when they escalated to the point where they risked the safety of our people and the local communities".
"This has been a particular challenge for us in the communities around our energy coal businesses in Mpumalanga," he added.
Fraser indicated this situation was likely get worse with more frequent protests because of the forecast drop in the production of coal-fired power by 2030 which could affect 2,000 jobs directly and about another 9,000 jobs  indirectly in downstream industries and related suppliers.
He commented: "We know we have a responsibility to contribute to the economic development and stability of the regions around our mines. We continue to engage with our communities to understand how we can support them, but we need a continued and co-ordinated effort to manage the threat of organised protests and we cannot allow illegal mining to take place.
"The increased frequency of these acts will have a long-term impact on South Africa's competitiveness and our ability to attract investment".
ESKOM CHALLENGES
Turning to Eskom, Fraser said the provision of reliable and competitive power was critical to industrial growth and job creation. He commented Eskom needed to take drastic action to ensure its future sustainability.
He added: "The unbundling proposal makes sense and Eskom needs to address the cost of coal through more appropriate and efficient coal procurement processes as well as addressing its operational challenges."
Specifically, Fraser wanted Eskom to transition back to long-term contracts as the best way to lower the cost of coal while this would also reduce the volume of coal delivered by road at higher cost and often at variable qualities.
"If we come back to how do we get our economy moving forward we have to find a way of getting more affordable power and one of the levers Eskom has to address this is actually reducing the coal procurement cost."