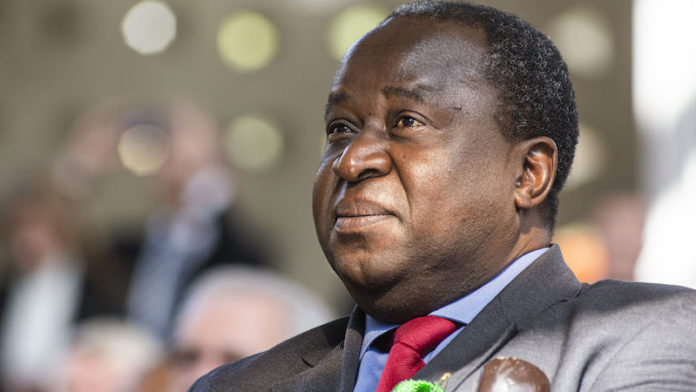 GOVERNMENT is planning to modify Eskom's capital structure and ultimately end the utility's reliance on government support, according to the Medium-Term Budget Policy Statement released on Wednesday.
"Going forward, new cash flow support will no longer be equity but will be in the form of loans," finance minister Tito Mboweni told parliament.
"Once I am convinced that the Eskom board and management has made an irrevocable commitment to implement government's decisions and there is enough progress, we will negotiate the appropriate size of debt relief."
This appears to fall short of an intention to privatise Eskom, either wholly in part, a suggestion to solve its debt and inefficiencies which has been firmly resisted by the trades unions and elements within the ANC.
On Tuesday, when he released the special paper describing the reform of Eskom into separate transmission, generation and distribution units, public enterprises minister Pravin Gordhan said any suggestion that Eskom would be privatised was "fake news".
Eskom currently owes R441bn. According to the MTBPS, this is unsustainable and has to be addressed, but so do the underlying causes: operational inefficiencies, non-payment by customers including municipalities, and tariff increases allowed by the National Energy Regulator that do not allow it to recover its costs.
National Treasury had considered various measures to reduce the debt, but concluded that without reforms to Eskom's operations and governance, debt relief would be only a temporary measure.
"We cannot continue to throw money at Eskom. For the sizeable support required, it cannot be business as usual," Mboweni said.
He said Eskom would be required to run its current plant and equipment better, achieve other operational efficiencies including better cash management, and fast-track separation into three entities.
He did not announce any new financial support for Eskom, but an acceleration of existing support. The R230bn allocated in the February budget over ten years to help Eskom's balance sheet and restructuring has been reprioritised. Instead of R23bn a year, Eskom will receive R49bn in 2019/20, R56bn in 2020/21 and R33bn in 2021/22. These are required to help Eskom maintain its going-concern status.
Most of Eskom's operational improvements should be implemented before the end of 2021, which would support "… an efficient debt relief arrangement", according to the MTBPS.
Any debt relief would have to maintain the integrity of the budgeting process, reduce the state's contingent liabilities, contain any default on Eskom debt, treat all creditors equitably and ensure confidence about Eskom's borrowing capacity is restored in the capital markets.