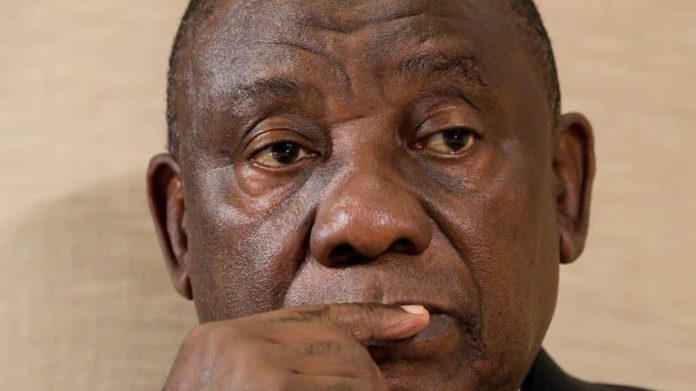 PRESIDENT Cyril Ramaphosa has signalled the government may finally bow to pressure from the private sector to generate its own electricity and sell it back into the grid, after power utility Eskom was forced last week to implement the most severe load-shedding in South Africa's history, taking a heavy toll on the economy.
A clear proposal on the issue had been drawn up and would be taken to the cabinet on Friday, as part of an emergency recovery plan to stabilise the country's unpredictable and unstable electricity grid, he told reporters after meeting with Eskom's board and management.
"There are a number of applications from the private sector who have been saying 'we want to generate'. In the end what they don't use they will be able to put back, or sell, into the grid," he told a media conference. Eskom's board had recommended the step as one of several to generate more capacity and meet shortfalls when ageing power stations were undergoing maintenance, he said.
A combination of heavy rainfall, unexpected breakdowns and suspected sabotage took 17,000 MW — more than 40% of the utility's generation capacity — off the grid on Monday, forcing it to increase the intensity of its scheduled loadshedding  to an unprecedented Stage 6 with no prior warning.
Some of the country's biggest mining companies suspended underground work, stoking fears that the economy would slide into a recession this year. Ramaphosa cut short a visit to Egypt and returned to South Africa to discuss the crisis with Minister of Public Enterprises Pravin Gordhan, Minerals and Energy Minister Gwede Mantashe, and Eskom's management.
Ramaphosa said Eskom had indicated it would like to have 5,000 additional MW of capacity to properly stabilise the power system and maintain its ageing power stations. Other ideas included introducing floating generators and converting Eskom's Open Cycle Gas Turbines to Combined Cycle Gas Turbines, which would double their capacity from 2,000 MW to 4,000 MW.
The South African Photovoltaic Industry Association believes that up to 2,000 MW of capacity could be added to the electricity grid if the private sector gets the go-ahead to generate some of its own power through solar photovoltaic installations. The idea has faced stiff opposition, but many companies have gone ahead up to the allowed level of 1 MW.    
Eskom needed to boost its Energy Availability Factor to 75% from about 68% now, which was unacceptably low, Ramaphosa said. He insisted that the government had taken adequate steps to increase generation capacity by building the Medupi and Kusile power stations, which have faced massive cost overruns and are years behind schedule.
"We are hoping, and we know that they will generate sufficient energy to offset what we will lose when old plants are decommissioned – some of the problems are teething problems," he said.
Ramaphosa said he was confident that the measures which Eskom was taking to address plant breakdowns and stabilise the grid would prevent any loadshedding between December 17 to January 13. All leave had been cancelled for Eskom executives and managers until January. 
An investigation had begun into suspected sabotage at Tutuka power station in Mpumulanga, which had tripped two boilers last Thursday, taking 2,000 MW offline, he added. "We want security to be increased, and the whole system to be under constant surveillance," he said.