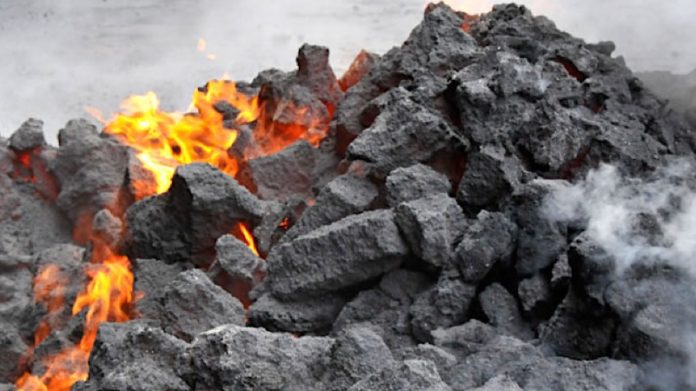 AFRIMAT, a South African industrial minerals and materials producer, has applied to put Nkomati Anthracite into business rescue after the Mpumalanga mine ran out of cash amid Covid-19 related constraints.
Nkomati is 60% owned by Unicorn Capital Partners, a company for which Afrimat bid R90m in shares during May. This offer, which is due to be put before shareholders on Friday (October 9), still had merit owing to its strategic fit, the company said. Afrimat already has a 27.27% stake in Unicorn Capital Partners.
Buying Unicorn would provide Afrimat with "… access to additional services and commodities, and expand its current product offering in the bulk commodities segment", Afrimat said in an announcement to the Johannesburg Stock Exchange.
The onset of the Covid-19 pandemic heaped further pressure on Nkomati which was labouring under heavy debt at the time of Afrimat's bid. An illegal strike added to Nkomati's problems. On the request of Unicorn, Afrimat subsequently provided working capital which has since been exhausted.
A further request for R20m by Nkomati could not proceed on "… an unsecured basis", hence the application for business rescue, said Afrimat.
"Afrimat believes that placing Nkomati in business rescue, with the temporary supervision and management of its affairs, business and properties by the business rescue practitioner, and the development of a business rescue plan, offers the best chance of avoiding a liquidation and allowing Nkomati to operate and do business on a solvent basis," Afrimat said in its announcement.
Post commencement finance would be provided to Nkomati by Afrimat once business rescue had been sanctioned by the High Court (Gauteng) where the application is being heard. This would limit job losses, if not protect them entirely, said Afrimat of Nkomati's  160-strong labour complement.
Should the business rescue fail to ensure Nkomati's survival, it would nevertheless result in a better return for Nkomati's creditors – of which Afrimat is one – than would follow from an immediate liquidation, it said.
Afrimat mines high-grade anthracite from an operation near Komatipoort. Anthracite is a high grade of fuel and commands a premium owing to its high carbon content.
"Nkomati's anthracite has the lowest sulphur impurities of all anthracite producers in South Africa, whilst its phosphorous levels are on a par with the best producing mines," Andries Van Heerden, CEO of Afrimat told BusinessLive in May.
Afrimat had previously won irrevocable support for its bid for Unicorn from 57% of Unicorn's shareholders.