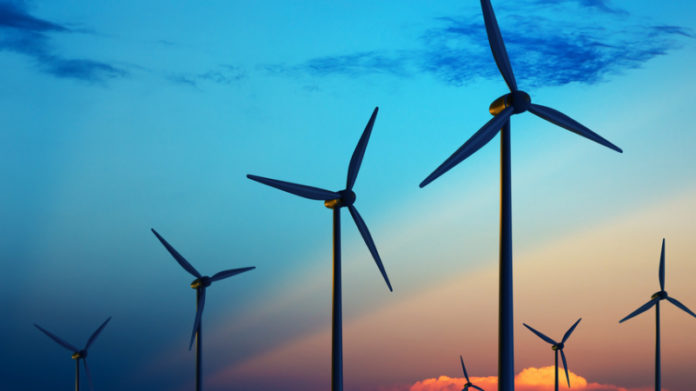 SERITI Green, the renewable energy subsidiary of Mike Teke's unlisted coal group Seriti Resources, has signed a 20 year power purchase agreement for 155MW of power from its first planned wind farm to be built in South Africa's Mpumalanga province.
The power will be sold to Seriti's operating coal mines which supply both Eskom and the export markets and will provide 75% of the electricity required by those mines.
Construction will now begin on the R4bn project to build the wind farm of which R1.5bn will be spent on the infrastructure required to connect the output from the wind farm into Eskom's power grid.
Seriti Green was created last year when Seriti Resources bought control of Windlab South Africa through a deal in which Windlab is owned 100% by Seriti Green while Seriti Resources controls Seriti Green holding a 54.19% stake.
The other shareholders in Seriti Green are South African banks RMB and Standard Bank each holding 15.41% while VennEnergy – controlled by Windlab MD Peter Venn – will own a 15% stake.
This windfarm is the first of a number to be built by Seriti Green in Mpumalanga in the Morgenzon/Bethal/Standerton region.
Venn commented during a media conference call today that this was the first phase of a programme to build a total of 900MW of wind farm generated power in the region over the next three years.
"We have our environmental authorisation in place for 900MW of generation and 800MW hours of battery storage. The infrastructure to be built for this first wind farm will include the connection to the grid for the full 900MW.
"We are in discussion with large industrial users for the offtake of the other 750MW of power." He described the first wind farm as being "very strategically placed" within sight of three existing Eskom power stations.
According to Venn the energy availability factor (EAF) of one of those stations – Tutuka –  is between 17% and 19% and that "a capacity factor of 40% of a windfarm down the road means we are outperforming a coal asset just round the corner".
Venn said construction of the wind farm would significantly leverage off existing infrastructure at the New Denmark colliery which was 20km away using reclaimed water from the mine as well as batching concrete for construction of the wind towers on the mine.
"While there are short-term solutions to alleviate some stages of load shedding the only long-term solution is new generation. We saw Sasol announce three projects last week; we are announcing this project this week and we will see significant projects being announced across the country as the weeks go by.
"In two to three years time we will see three, four, five, six gigawatts of renewable energy coming on line and alleviating the load shedding challenges that we have in the country".
Putting the project in context, Venn said that while the Seriti Green wind farm would be the largest in South Africa at 155MW,  it was nowhere near the largest in Africa. He pointed out there was an existing wind farm generating 300MW at Lake Turkana in northern Kenya and added: "Egypt is far ahead of us doing 500MW projects".