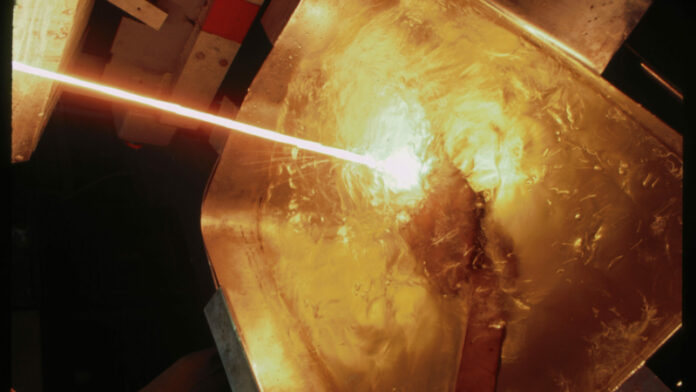 ANGLO American Platinum (Amplats) today reported 883,400 ounces in fourth quarter platinum group metal (PGM) sales – a 31% year-on-year decline that is characteristic of a difficult 2022 for the Anglo American company.
A fourth quarter production update today captures many of the group's challenges for the 12 months ended December including lower grades at its flagship Mogalakwena mine and at Unki, a mine in Zimbabwe, a delay in the rebuild of a smelter at Polokwane, and infrastructural issues.
All this has occurred whilst CEO Natascha Viljoen seeks to plot the continued development of Mogalakwena, which is proving complex. She announced in December that Mogalakwena's expansion would be delayed by about 18 months. An ageing furnace had also been closed at another mine, Amandelbult.
Amplats' total fourth quarter PGM output, including third party concentrate it refines, decreased 10% to 990,400 oz. PGM production from its own mines fell 12% to 557,600 oz in the quarter as a result of the lower grades.
Fourth quarter refined PGMs, excluding third party toll refining, fell a significant 37% year on year to 877,200 oz as a result of the Polokwane rebuild. Viljoen said, however, that ramp up activities had been completed last month following completion of the rebuild.
About 100,000 oz of PGMs was added to the group's work-in-progress inventory during the fourth quarter. Amplats said in December it expected a total inventory of some 350,000 oz which was estimated at the time to add R7bn to earnings before interest, tax, depreciation and amortisation once sold.
Amplats kept to its December guidance for metal-in-concentrate PGM production of between 3.6 to four million ounces for the current financial year. Refined production guidance is also unchanged for 2023 at between 3.6 to four million oz while unit cost guidance per PGM oz was estimated to range between R16,800 and R17,800.
The production guidance is partly dependent on Eskom loadshedding which is implemented at Amplats in the form of power curtailments. Loadshedding has increased markedly last year with no obvious sign of abatement this year.
There were some high points. Amplats reported a strong performance from its Mototolo mine. "Further stability at the Mototolo plant following the successful concentrator debottlenecking project also led to improved recoveries and production," said Viljoen. There was also "a strong performance" from the Waterval and Mortimer smelters during the year which helped relieve the inventory build.
According to a report by UBS analyst Steven Friedman last month, primary PGM production from South Africa is expected to total some 12.8 million oz in 2022 – its lowest level in decades and surpassed only by the Covid hit 2020 and mass strikes in 2014.