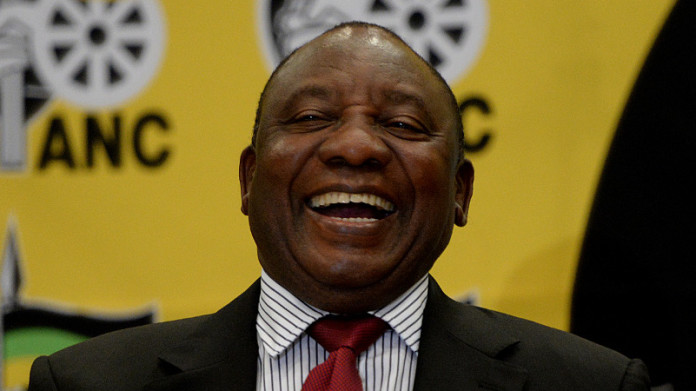 IN the week where president Cyril Ramphosa is expected to reshuffle his cabinet, his mines minister made sure he was aware of his gravitas in cabinet and the ruling ANC.
Introducing Ramaphosa as the keynote speaker on the second day of the Mining Indaba investment conference in Cape Town Mantashe said: "We are proud of the fact that he (Ramaphosa) is president of the ANC and president of the country".
Perhaps Mantashe was reminding Ramaphosa, and the audience, of his powers of persuasion and influence in the ruling party. It was Mantashe who led the charge in convincing Ramaphosa to not tender his resignation as country president in November last year.
According to news reports, Ramaphosa's resignation speech was already written on Thursday, 1 December, a day after the publication of the potentially damning Phala Phala report. A panel, headed by former Chief Justice Sandile Ngcobo, found there might be enough prima facie evidence for Parliament to impeach Ramaphosa in light of a burglary at his game farm Phala Phala in 2020.
However, Ramaphosa's confidants, most notably Mantashe, swayed him to take the findings of the panel on legal review and not tender his resignation.
Ramaphosa was subsequently re-elected as party president at the ANC elective conference in mid-December. At the same conference, Mantashe was again elected as the party's national chairman.
ANC insiders told journalists there was unhappiness about Mantashe's bullying tactics when he had reportedly forced the party's NEC members to toe the line and throw in their weight behind Ramaphosa.
It's fair to say Ramaphosa owes his re-election largely to Mantashe's lobbying behind the scenes. Analysts warned this puts Ramaphosa in a difficult position and that he will probably not move Mantashe from the minerals and energy portfolio when he changes his cabinet.
Industry players have called for Mantashe's removal, accusing him as an impediment to securing additional power supply in the country through various stalling tactics. Mantashe has also frequently contradicted Ramaphosa on the country's transition to clean energy, consistently emphasising his preference for coal.
However, if Ramaphosa's keynote address today at the Mining Indaba is anything to go by, Mantashe is going nowhere and will remain in his portfolio.
Responding to Mantashe's sugary introduction, the president said: "He (Mantashe) was being boastful, but I too can be boastful. Mr Mantashe is minister of minerals and energy resources, but he is also the national chairperson of the ANC. I have a national chairperson who guides the people of the ANC and sometimes misguide them," Ramaphosa bantered, most likely referring to Mantashe's role in his re-election.
In his speech, Ramaphosa admitted things move slowly at government level and that government often wants to go it alone, but that time has taught that things cannot get done without the involvement of the private sector.
However, he also asked the private sector to "stop standing on the rooftops" and complain. "We're not saying, don't be critical. But stop moaning. Get into the ring with us. Let's find a solution."