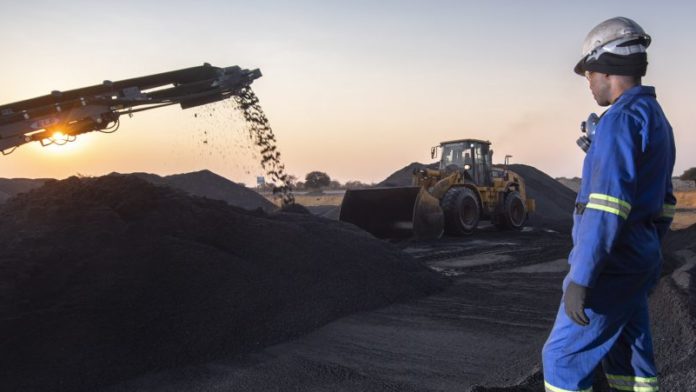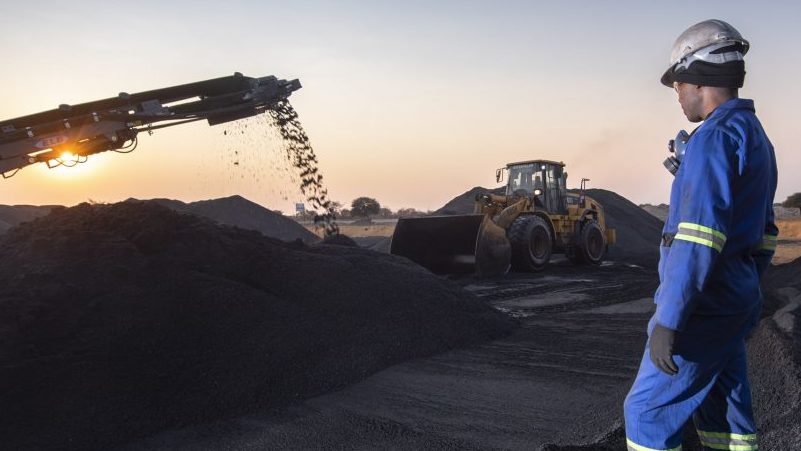 ANOTHER stuttering performance from state-owned entities Eskom and Transnet Freight Rail (TFR) in the first half of 2023 has capped the ability of Exxaro, one of South Africa's biggest coal producers, to expand its production and exports.
The knock-on effect for the economy is fewer jobs created and less foreign exchange earned for government coffers.
The coal industry, working with the Minerals Council SA, has been trying to help TFR to turn around its performance, but the issues afflicting Transnet run very deep.
Apart from logistical challenges, Exxaro's coal mines are also facing high inflation and lower coal prices.
In a pre-close update on the group's interim performance to 30 June, Exxaro's finance director Riaan Koppeschaar said total coal production for the six months (including buy-ins and metallurgical coal) is expected to be down 3% to 20.7 million tons (Mt) and sales down 7% to 19.5Mt compared with 2H2022 because of reduced demand from Eskom and logistical constraints.
Exports will drop by 6% to 2.5Mt, because of the poor performance of the rail line to the Richards Bay Coal Terminal (RBCT), and because the lower coal price makes it less economical for producers to truck coal to port. Although domestic demand is stable, coal stocks are rising because of the export constraints.
Koppeschaar said TFR railed a total of 19.5Mt of coal to RBCT in the five months to end-May, equivalent to an annualized rate of 46.46Mtpa.
TFR's peak railings to RBCT were achieved in 2017, when it railed 76.5Mt, which is still considerably below the terminal's 91Mtpa capacity. The explanation for the last six months of underperformance is the same as before: poor locomotive availability, train derailments, cable theft and vandalism.
The API4 coal export price through RBCT in 1H23 is expected to average $127/ton in the first half of the financial year from $265/t in the second half of last year.
Seaborne thermal coal prices are under pressure because of weak demand from Europe and northeast Asia but the weaker prices have stimulated demand for South African coal from India.
For the second half of the year, Exxaro sees an underpin to prices: rising industrial demand and a hot northern hemisphere summer could support energy demand and there are lingering risks to Europe's energy supply in winter.
The iron ore fines price is expected to average $117 per dry metric ton (dmt) from $101/dmt CFR China, on hopes of better demand from China. Iron ore prices are relevant to Exxaro because of its 21% stake in Sishen Iron Ore Company (SIOC). Koppeschaar said iron ore prices are expected to be capped in the second half by rising supply and exports and flat Chinese demand.
Exxaro's wind generation company, Cennergi, which underperformed in 2022 because of persistently low wind, is expected to have generated 318GWh in 1H2023, down from 364GWh in 2H2022. It lost 15GWh of generation in one month because of a fault on Eskom's Tsitsikamma distribution line. However, wind conditions were better than last year. Koppeschaar said financial close of the 68MW Lephalale solar PV project at Grootegeluk is imminent.
Exxaro, which has been hunting for copper, manganese and bauxite investments to diversify its activities, has identified its ferroalloys business as non-strategic, and is seeking a buyer for it. It continues to seek a buyer for its 26% stake in Black Mountain, the Northern Cape zinc operation.