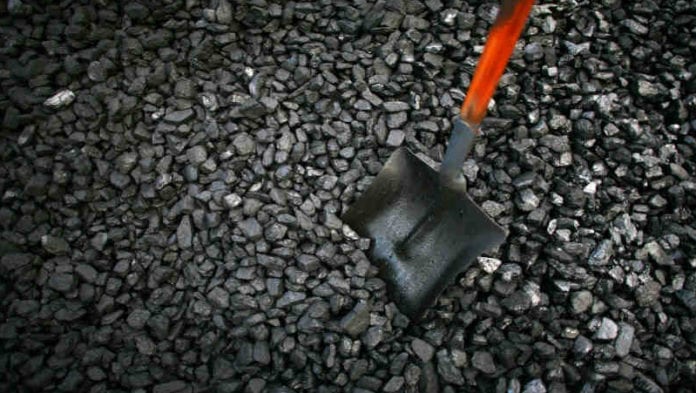 SHARES in coal producer Salungano Group gained 40% by midday on the Johannesburg Stock Exchange continuing the company's unusual trading pattern lately.
Shares in the firm were down a fifth earlier this week following the resignation of three board members. This came days after the group said it would delay the publication of its financial results for the 12 months ended March.
Ominously two of the executives to step down – Andile Mabizela, Nomavuso Mnxasana – were on Salungano Group's social and ethics committee and the remuneration committee respectively. The third was Nonzukiso Siyotula, the firm's lead independent director.
Salungano's board is chaired by Humphrey Mathe. The resignations mean that the board is now dominated by executive directors in the form of group CEO Robinson Ramaite, CFO Kabela Maroga and CEO of mining Thivha Tshithavhane. The remaining nonexecutive directors comprise Cecil Maswanganyi and Eric Mzimela, according to a report by BusinessLive.
Salungano Group said earlier there had been "an unforseen delay" in the finalisation of its audit process "… specifically relating to the finalisation of its funding refinancing agreements". The company was seeking long-term funding of between R350m and R450m.
All coal producers in South Africa have corrected in value following a decline in domestic and internationally traded coal prices over the last 12 months. But most of them don't have funding issues: in fact, they have the problem of deploying cash appropriately.
Said Salungano: "The current forecast cash flows reflect that the business will be able to settle all debt should it be unable to refinance the debt on an unleveraged balance sheet. To mitigate the pressure on the business, it is critical to secure the finance and for the operations to generate the forecasted cashflows," it said.
As at September 30 2022, the company's assets exceeded total liabilities by R732m. The group's subsidiary Arnot OpCo was placed into business rescue in October after months of financial distress and boardroom deadlocks, said BusinessLive.