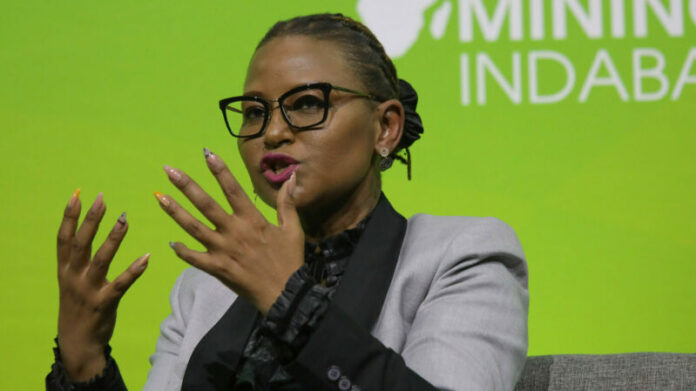 EXXARO Resources might elect to hold cash rather than pay a special dividend when it announces its interim results later this year despite failing to find new investments in terms of a previously stated growth strategy.
Two years ago the company targeted a deal in one or more of copper, bauxite and manganese, as well as identifying capital spend of R3bn in renewable projects. Since then, however, capital spend on renewables has been halved and no deals in diversified metals have been completed.
Exxaro is said to have made the most progress in manganese but its cost of capital is high in a market where premiums are paid for copper. Assets in the bauxite industry are tightly held, largely by integrated producers (alumina and aluminium).
In this context, it is possible that Exxaro could instead return cash over and above its stated dividend policy which is to pay 2.5x of adjusted group earnings. It paid a final cash dividend of R11.36 per share for its 2022 financial year – down 39 cents on 2021.
Asked whether the company would return cash, CEO Nombasa Tsengwa acknowledged it was "the responsible thing to do if we have nothing to do with the cash".
"I must say we will have to take heed and advice from our board in August and will able to share what we do with the cash," said Tsengwa. However, she added:
"But we must also remember that we are living in very uncertian times especially now with this rail issue that we are required to do trucking which costs you more". Tsengwa was referring to a decline in thermal coal deliveries over the last few years. Coal deliveries to Richards Bay Coal Terminal (RBCT) fell to 50 million tons last year – a 30-year low.
"We are all looking at alternative solutions to go to RBCT. We are looking at other alternatives to other ports such as Maputo. We will be advised by our board," she said. Tsengwa was speaking at the Coal & Energy Transition Day, a conference.
The coal producer closed its 2022 financial year with net cash of R5.2bn. According to a report by RMB Morgan Stanley Exxaro could return R18bn in cash in addition to dividends from now until 2030.