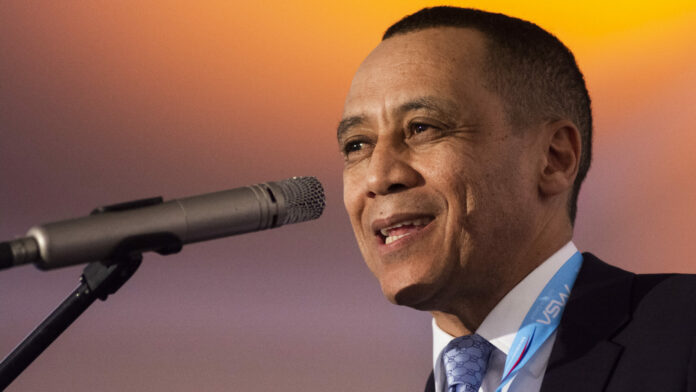 IMAGINE the absurdity of a business that begs its customers not to use its product. That's Eskom. Where there is a need, there is a business opportunity. South Africa's biggest power consumers do not only need stable and affordable supply, they need it to be green.
Apart from all the other reasons for moving to renewable power, on 1 October this year, the European Union's Carbon Border Adjustment Mechanism comes into force. This will initially apply to a specified range of imported commodities, including cement, aluminium and fertiliser. At first, these imports will only need to report on the amount of greenhouse gases embedded in them. By 2026, these imports will have to pay financial penalties. South African products dependent on Eskom's largely coal-fired power will incur heavy penalties.
One of the companies eager to plug the supply/demand gap is Seriti Resources Holdings, the 91% black-owned coal supplier to Eskom which, in just a few years, has built up a portfolio of seven producing mines and one in development. It also exports coal through Richards Bay Coal Terminal.
Seriti's move into green energy generation is motivated by the business opportunity, the need to diversify its investments and its power sources, and its commitment to reducing its carbon emissions. It has formed a subsidiary, Seriti Green, which is 54.1% held by Seriti, 15% by Peter Venn (who is CEO of Seriti Green), 15.4% by RMB and 15.4% by Standard Bank. Seriti Green recently bought Windlab Africa, with projects in South Africa and East Africa.
"Coal producers face three options," said Seriti Group CEO Mike Teke. "You can sell your coal assets, dilute your assets to reduce your coal exposure, or do what Seriti is doing – remain a coal miner, but diversify.
"Our first priority was to find great assets in green energy and we were fortunate to secure Windlab Africa, whose CEO has got skin in the game. That will enable us as a group to simultaneously mine coal and supply power stations, export coal, and diversify into renewables. Windlab has a portfolio of wind projects and we will be looking for further opportunities in solar generation."
Seriti Green has 23 projects in development. The first projects will come on line in 2025, including a R4.5bn, 155MW wind farm in Mpumalanga, which will supply Seriti Coal. Venn said the plan is to construct 3GW of wind and solar generation in South Africa over the next 10 years, in parallel with 1GW in East Africa.
Seriti Coal uses 750 gigawatt hours (GWh) of electricity to mine. It has pledged to halve its carbon emissions, representing a 350,000 tons/year reduction, by using renewable energy. Venn said the wind farm in Mpumalanga would generate about 500GWh/year of green power for Seriti Coal and the other 250GWh of the target will be met by using solar power and batteries on mine land.
"We are comfortable we can achieve 80% of this target over the next three years," he said. "Seriti Coal is growing as it develops New Largo, so this goal is dynamic."
Given that South Africa's annual power consumption, according to the CSIR, was 5.2 terrawatt hours (TWh) in 2021 and 2022, this single project will not make a difference to Eskom's other customers. But Seriti Green will eventually have surplus power to sell.
Our first priority was to find great assets in green energy and we were fortunate to secure Windlab Africa, whose CEO has got skin in the game.
"Our total energy production will be about 5,000GWh by 2030, so obviously we are talking to numerous large consumers in South Africa to place it through private power purchase agreements," Venn said. "When the IPP office tries to procure wind energy for Eskom in future they will find it harder because it is mostly being sold privately." It was unlikely that Seriti Green's surplus power would be sold to the National Transmission Company of SA, the central buying and selling agency for power that is being spun out of Eskom, he said.
The reason is that to recover the capital cost of building these generation plants, Seriti Green requires 15-year offtake agreements with creditworthy customers – basically, South Africa's biggest industrial users.
Venn said installing more renewable energy generation is the only viable option to solve South Africa's power crisis over the next 36 months. The fastest of those solutions is rooftop solar, since building a large wind or solar farm takes a minimum of 24 months, even after all permits are in place.
"Quite simply, the necessary power is not being constructed," Venn said.
"There's probably only 600-800MW of wind and solar under construction. It needs to be 3,000-5,000 MW," he added.