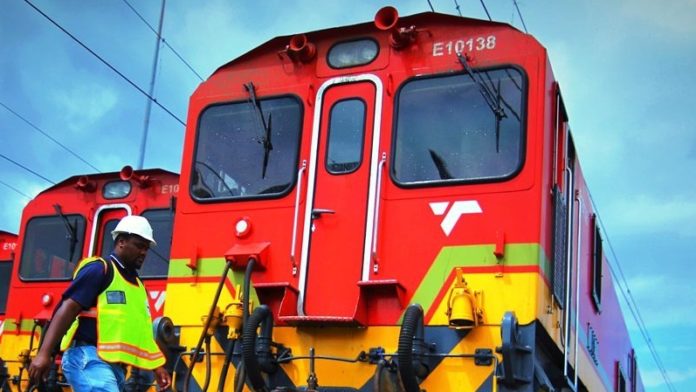 ALI Motala, head of Transnet's embattled export coal business, is the latest executive to quit the state-owned rail and port logistics company, News24 reported citing several high placed sources.
Motala's exit follows the recent resignations of Transnet Group CEO Portia Derby, group CFO Nonkululeko Dlamini and TFR CEO Sizakele Mzimela.
News24 said Transnet had not responded to requests for comment at the time of publication. Motala could not be reached for comment, it added.
Long-serving TFR employee Motala joined the state-owned logistics company almost 30 years ago, during which time he has held various executive roles.
In late 2021, he was appointed head of Transnet Freight Rail's (TFR) North Corridor. Prior to that, he had served as a strategic advisor in the office of the Transnet CEO, said News24.
The North Corridor is a critical line for the economy as it facilitates the movement of export coal from the Mpumalanga heartlands to the Richards Bay Coal Terminal (RBCT). The line is also a key revenue driver for both TFR and the Transnet group as a whole.
Transnet said today its chair Andile Sangqu had met with the organisation's unions to discuss its turnaround plan including the United National Transport Union (UNTU) and the South African Transport and Allied Workers Union (SATAWU).
"Mr Sangqu, who was joined by members of the executive committee (EXCO), outlined the salient points of the plan, which is in the process of being finalised," said Transnet. "Engagements with stakeholders continue as Transnet works towards finalisation and implementation of the plan," it added.
Earlier on Monday, Bloomberg News cited Sasol as saying that while "overall supply chain management had improved and close collaboration with Transnet continues, it remains a risk to our business".
Unabated rail snarl-ups hampered its chemical shipments and pipeline disruptions slowed deliveries to its oil refinery, highlighting the deficiency of services provided by Transnet.
The company's coal export sales remained flat in the three months through September due to "operational challenges" at the rail operator, while its 108,000 barrel-a-day Natref refinery took delivery of less crude than expected because the illegal tapping of a Transnet pipeline that supplies the plant led to eight outages, said Bloomberg.