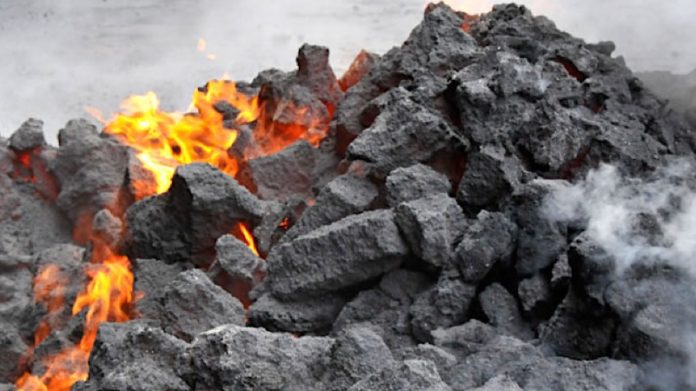 GLENCORE is to buy Canadian group Teck's coal business for $6.93bn which it then intends to demerge and separately with its existing thermal coal assets in about two years' time.
The transaction unveiled today brings nearly six months of negotiations to a close and nine months after the Swiss headquartered unsuccessfully sought outright control of Teck.
"These world-class assets and the experienced people that operate them are expected to meaningfully complement our existing thermal and steelmaking coal production located in Australia, Colombia and South Africa," said Glencore CEO, Gary Nagle in a statement.
Shares in Glencore rose 3% in early trade in Johannesburg.
The transaction details are that Glencore will own 77% of Teck's Elk Valley Resources (EVR) which produced 21.7 million tons (Mt) of coking or steelmaking coal in 2022. EVR produces coal from four mines in Canada's British Columbia. It also has a 46% stake in export handling facilities north of Vancouver.
Japan's Nippon Steel Corporation will hold a minority 20% stake after flipping up shares in EVR's underlying businesses as well as buying additional equity directly from Teck. POSCO, the Korean steemaker, will also convert underlying shares in EVR into a 3% top-level stake.
Once it had reduced debt on EVR's balance sheet, which Glencore calculated could take it about 24 months, it will demerge and list the entity on the New York Stock Exchange. The US had the fiercest demand for such a high-yielding cash business, said Nagle in a conference call Tuesday morning.
Combined with its thermal coal production of 100Mt last year (about 110Mt in total including small coking coal output of 10Mt to 12Mt), Glencore believes the standalone entity will offer better balance. Coking coal was "not substitutable" while significant new supply was unlikely to materialise given licensing difficulties to coal in general, said Nagle.
Having said this, the standalone company would continue to run down thermal coal production in terms of Glencore's previous commitment to drive towards net zero carbon emissions by 2050, he added.
The majority of Glencore shareholders were in support of the strategy which would also result in a premium-rated base metals business supported by rising prices for metals such as nickel, copper and cobalt, said Nagle.
Norman B. Keevil, a former chair of Teck and whose powerful 'A' Class shares in Teck twice rebuffed Glencore, said today's transaction "sets the stage for Teck for continued growth as a major Canadian-based producer of copper and other future-oriented metals".
One of broader concerns regarding Glencore's initial takeover bid related to how it would erase a prominent and historic player in Canada's mining landscape.
Consequently, Glencore sought to ease concerns regarding its commitment to the Canadian business saying it would continue to headquarter the business in Vancouver, as well as regional offices elsewhere in British Columbia, and that it would preserve Canadian jobs.
Under Glencore's control, EVR would also EVR will increase capital expenditure to more than C$2bn over the next three years as well as invest in social programmes, indigenous communities and drive for net zero carbon emissions (Scope 3) by 2050.