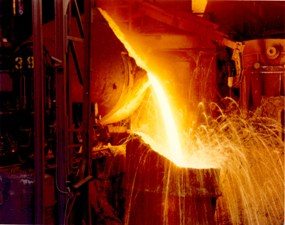 [miningmx.com] – FIRDHOSE Coovadia, the Africa regional director for Essar Group, said the group was setting up a new 500,000 tonne steel plant in Zimbabwe after resolving disputes over iron ore claims with the Zimbabwean government.
Essar Africa now owns 54% of New Zim Steel, formerly known as the Zimbabwe Iron and Steel Company (Zisco), a giant steel producer which has been heavily saddled with debts. The debts, coupled with a marked decline in the country's industry sector which was precipitated by economic problems, incapacitated Zisco.
The Indian giant inked a partnership deal in 2011 with the Zimbabwean government to take over the steel company's debt and revive it. But the deal, valued at about $750m, however, failed to take off after the two parties failed to agree terms for access to iron ore claims, a crucial input in steel manufacturing.
On Friday, Coovadia said the company and government officials had now reached an agreement which will see Essar Africa access 80% of the iron ore claims in dispute and the government reserving 20% of these. This is expected to pave the way for the resuscitation of New Zim Steel.
He said "after a significant review, we came to the conclusion that the plant will need a substantially new rebuild' which will see it procure equipment from China to set-up a new plant and install a new blast furnace.
By 2016, New Zim Steel will be able to produce 500,000 tonnes of steel per year. There is also a plan to boost production to 1.2 million tonnes per year after that. A new 600 megawatt (MW) power plant project that is set to be preceded by a smaller 300MW power station is also being planned.
Industry experts say Zimbabwe requires between 90 000 and 120 000 tonnes of steel per year for its domestic industry. This leaves the door open for an export windfall for Essar Group, they said.
Mike Bimha, the Zimbabwean Industry Minister said ahead of the announcement by Essar that sticking issues to the deal had now been resolved. The revival of the steel firm would aid recovery in the Zimbabwean economy, he added. Most of Zimbabwe's industry and manufacturing companies are struggling.
"Ziscosteel is very strategic. Its closure affected industries not only in the area where it is situated but the entire country. A survey on de-industrialisation in Bulawayo (Zimbabwe's second largest city) indicated that the majority of companies that closed relied on the steelmaker,' he told a conference of the Confederation of Zimbabwe Industries (CZI).
The recovery process is expected to start with the payment of the company's creditors. Zisco owes local creditors about $204m and international creditors about $250m.