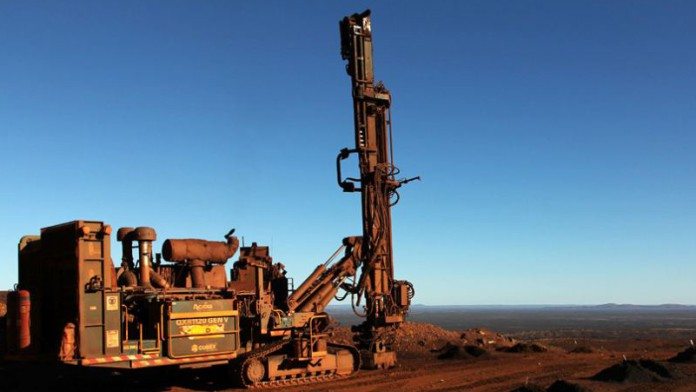 PAN African Mineral Development Company (PAMDC) is to appeal a High Court decision which granted prospecting rights in the Northern Cape to Aquila Steel South Africa (Aquila).
The High Court's judgement was eye-opening because it found the Department of Mineral Resources (DMR) to have committed "a high degree of institutional incompetence" and "a lack of energy" in the affair.
The leave to seek appeal date has been set for February 3 and will be heard by Judge NB Tuchten who delivered the initial judgement.
PAMDC is a government-aligned company which claimed overlapping prospecting rights to manganese-bearing land even though Aquila had been granted a prospecting right and had an application for a mining right accepted over the same property.
PAMDC successfully argued in a month's-long DMR appeal process that its prior application for a prospecting right, through a company called Ziza, trumped Aquila's later right.
But in November, Judge Tuchten said the DMR had been incorrect in making such a decision partly because the original application for a prospecting right by Ziza had been rejected.
He also found that the transfer of the prospecting application to PAMDC by Ziza, before Ziza's deregistration, was not lawful. Ziza was subsequently re-registered.
In its joint appeal application, PAMDC and Ziza argued that they had 12 months to amend their application following its rejection and that no other company could have made an application in that time.
In other words, Aquila could not have made an application for a prospecting right whilst Ziza's prospecting right application was pending.
Ziza and PAMDC will argue in the appeal that the effect of setting aside Ziza's application and prospecting right was to say it had never existed in the first place.
It is also arguing that when it was re-registered, its corporate activities were retrospectively validated, therefore its prospecting right could not have lapsed as Judge Tuchten found.
One of the interesting aspects of the High Court decision in November was that the court had stepped in to make its own award of prospecting and mining rights in the place of the DMR.
Astonishingly, the judgement also implicates the DMR in an attempt to force Aquila to pay rent or to cut a deal in order to secure the prospecting and mining rights it was seeking to enforce.
Finally, the judgement potentially opens up hundreds of hectares of exploration ground which the DMR had argued belonged to PAMDC.
South Africa's DMR has been engaged in a number of court cases in the last six months with mining companies contesting its decisions in respect of safety-related stoppages.
In February, the High Court will also weigh an application by attorney MalanScholes that the mining charter be declared unconstitutional and that it should not have force of law.
Were that application win the support of the court it will have far-reaching implications for how South African mining tackles future black economic empowerment and the conditions under which properties are licensed and owned.