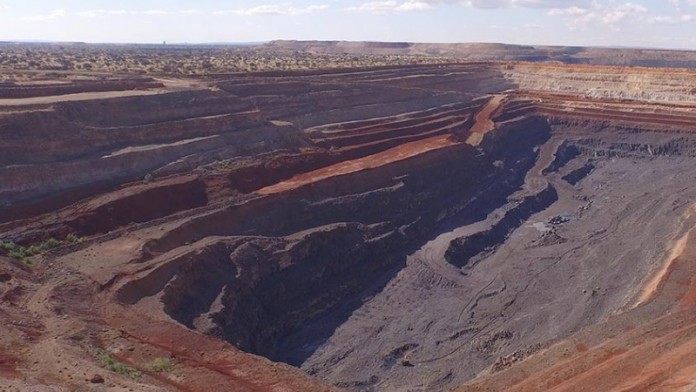 PALLINGHURST Resources will take the total payout to shareholders from its investment in manganese producer Tshipi é Ntle Manganese Mining (Tshipi) to about R1.5bn in 2007, the company announced today.
This followed a decision by Jupiter Mines, which has an 49.9% stake in Tshipi, to distribute a further $25m in September owing to continued strong manganese prices. Pallinghurst owns an 18.43% stake in Jupiter Mines.
Pallinghurst said in a statement to the Johannesburg Stock Exchange that the combination of "rigorous cost management", which has positioned Tshipi in the lowest cost quartile, and improvement in the manganese price had resulted in the maiden dividend payment of R1bn in March.
"The manganese price has remained strong over the past few months and accordingly, Tshipi has recently agreed to distribute a further R500m to its shareholders in September 2017," it said. "This would result in a total return in 2017 of Thsipi shareholders of R1.5bn, it added. "The above proposed distributions are subject to there being no material adverse change in market conditions, including to manganese prices," it said.
The price of manganese increased from below $1.50 per dry metric tonne unit (dmtu) in January 2016 to above $7 per dmtu by the end of that year, representing a five-fold increase. Since then, the price of manganese has been relatively volatile with some analysts banking on a long-term average price of about $4.50 dmtu.
Commenting in its annual report, Pallinghurst said that despite a sharp fall in the manganese price in the first quarter of 2017, Tshipi remained "robust". It said Jupiter remained focused on taking production at the mine, situated in South Africa's Northern Cape province, to its 3 million tonnes/year capacity, provided market conditions supported this.
Last month, Pallinghurst unveiled plans to restructure itself starting with the buy-out of minority shareholders in Gemfields, a UK-listed coloured gemstones business, for about $150m. The transaction has attracted the criticism of an independent committee formed by Gemfields as no premium has been offered leaving shareholders with shares in Pallinghurst which they argue is not as liquid or as highly rated.
In March, Gilbertson commented in Pallinghurst's full-year results review that in respect of the Tshipi mine: "We are exploring all strategic alternatives to realise shareholder value from this asset". Asked for comment on the possibility it would also be taken out, Pallinghurst CEO, Arné Frandsen declined to say.