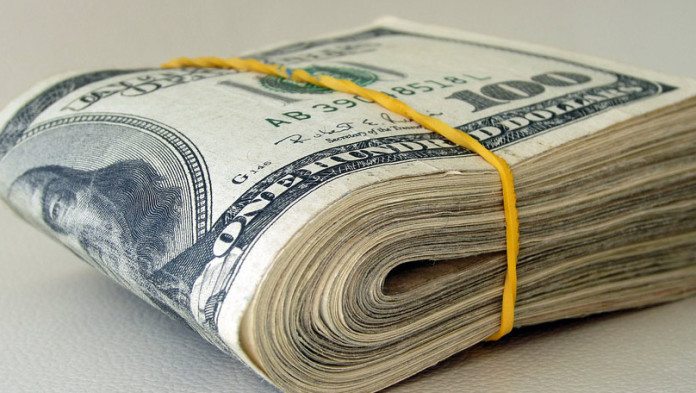 ASANKO Gold CEO, Peter Breese, delivered a robust response to a report last week that cast aspersions on the ability of the New York-listed firm to fund its expansion programme amid concerns over the integrity of its geology.
"Last week we received a challenge. I would like to challenge the other group if they have got an executive committee with in excess of 250 years of collective mining experience," said Breese during a presentation of its Expansion Definitive Feasibility Study today.
"I suspect they have very much less than that," he added, referring to a report by short-seller Muddy Waters which said Asanko Gold had to spend $115m or run out of its ability to generate cash flow.
The criticism knocked about 33% off Asanko Gold's share price which Breese said had hurt the group's ability to raise cash for its plans in which it would first take production at 230,000 ounces of gold a year by means of a $22m mill expansion. It would then expand to production of about 460,000 oz/year, possibly from 2022, at an estimated capital cost of $200m. In getting to production of 230,000 oz it had spent just short of $150m in total.
Asanko Gold made short work of developing the Asanko mine in Ghana. However, it terms of the feasibility study it would delay building of a conveyor connecting the Esaase pit – which represents the largest pit in the complex of 11 pits at the Asanko mine – to the processing plant. This would help shore up the balance sheet in the short term.
"Last week has taken away our ability to raise finance," said Breese of the Muddy Waters report. "So we have delayed the conveyor to bolster the balance sheet. It's so we don't sail too close to the wind," he added.
The 12-month delay in the $78m construction of a conveyor would take cash to $100m by the second quarter of 2018. At current gold price ranges, the Asanko mine would generate about $87m a year in cash. The cash balance at the end of 2017 was expected to be between $78m to $96m, the company said.
Breese said Asanko was also considering an option to defer amortisation of a lending facility with its founding equity investor, Red Kite, until the second quarter of 2019. The company wanted to keep a cash on hand buffer of about $30m. Another option was to refinance the Red Kite facility. Fausto di Trapini, CFO of Asanko Gold, said the company would "engage with third parties meaningfully" in the coming months.
Breese was at pains to express Asanko Gold's optionality saying the development of its pits and plant expansion had been planned on a modular basis. "We have got complete flexibility. They are discrete projects: if we decide not to spend $200m then we can defer it at anytime if we wish," he said.
"We have not had to do any acquisitions that are dilutive and we don't need to buy other companies at large premiums," he said of Asanko's growth options. "I own the next phase and I don't owe anything except to put in the capital required. This makes us completely different to other gold juniors," he said.
Muddy Waters was most critical of the collapse of the west wall of the Nkran pit at Asanko mine hence the alleged pressure to spend up to $115m. In countering this observation, Breese said last week that steps had been taken that would ensure production rates. The pit bottom at Nkran contained an inventory of pre-developed ore reserves of 166,000 oz of gold which enable it to meet its production plan through to the first quarter of 2018.
"During this period Asanko is continuing with the mining of its scheduled pushback on the Western limb of the pit, which will facilitate continuous areas of ore supply into the future in line with Nkran's life of mine plan. Accordingly, there is no need for a $115m pushback expense, as speculated by Muddy Waters," he said.
On May 31, shares in Asanko Gold fell to $1.29/share from $1.95/share previously before recovering to their current value of $1.62/share.