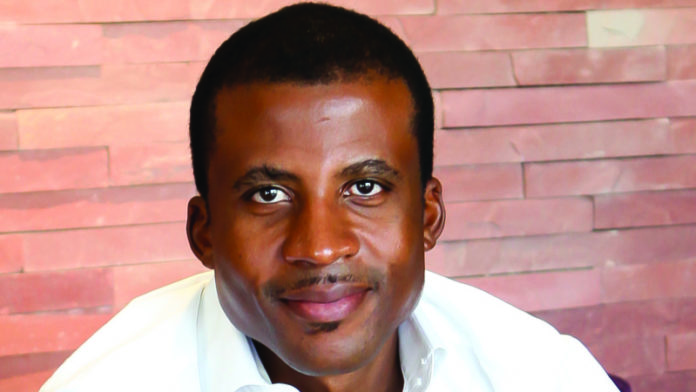 BUSHVELD Minerals raised $22.2m in a rights issue and said the proceeds would go towards the repayment of debt and the expansion of its vanadium mine Brits mine in South Africa's North West province. The firm's structure would also be changed in order to increase its exposure to cash flows from operations.
The rights issue also introduced investors to the company considered by CEO, Fortune Mojapelo to be of the highest rank. "We are delighted by the response from investors to this capital raise which was significantly oversubscribed," said Mojapelo in a statement. Buyers of the share included "the original founders" of Mimosa Platinum and LionOre, a company that attracted Noril'sk Mining, the Russian corporation.
Mojapelo said the new investors were "… highly experienced mining investors as well as several leading UK institutional investors who buy into an support our ambitions to build a significant low cost and integrated primary vanadium company". Shares in Bushveld Minerals were just over 6% lower at the close in London today, but on a 12-month basis, the company is about 103% more valuable.
The proceeds – which total a net amount of $20.9m – will primarily redeem some $6.3m balance on a convertible bond and help "… simplify Bushveld's organisational and corporate structure" which would increase its exposure to underlying cash flows of some $9m.
Bushveld Minerals bought Bushveld Vametco for $11m at the end of 2016, an operation that mines 3,000 tonnes per year of vanadium. Since the purchase and the end of 2017, the price of vanadium has increased 150%, partly owing to regulatory increases in China for stronger tensile steel which requires more vanadium, a steel-strengthening agent. Over the longer term, vanadium is touted as an ideal constituent of redox flow batteries (VRFB) which are forecast to comprise 20% of vanadium consumption by about 2030.
The funds would also be used to expand the mine to some 5,000 tonnes of vanadium annually at a cost of $5.6m – equal to about 5% of world supply. Bushveld issued about 152.8 million new ordinary shares at a price of 10.3 pence per share, representing some 14.4% of the company's issued share capital, it said.