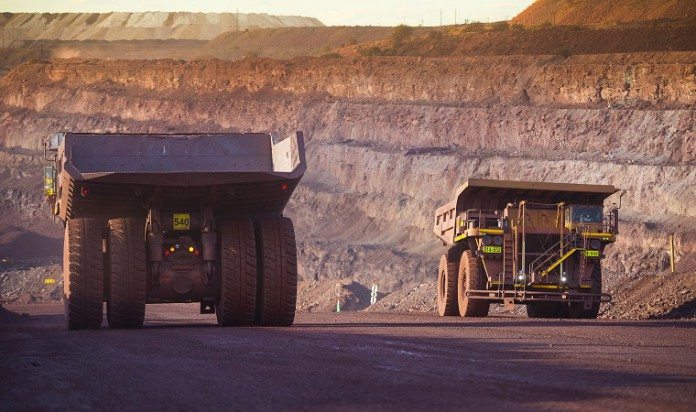 THE divestment of a 20.62% stake in Sishen Iron Ore Company (SIOC) by Exxaro Resources had been made easier to contemplate following the High Court of South Africa's recognition of the so-called 'once-empowered, always-empowered' principle.
The principle recognises the validity of past empowerment deals so that Kumba Iron Ore, the other shareholder in SIOC, would not be penalised if Exxaro – a black-controlled company – sold its stake in the underlying subsidiary. Exxaro has stated in the past that it would consider selling its stake in SIOC as it did not control the company.
"With the 'once-empowered, always-empowered' principle being recognised, it is an easier conversation to have on flipping up the stake in SIOC to the listed level," said Riaan Koppeschaar, CFO of Exxaro Resources.
"Then we could do something with the stake."
Koppeschaar was commenting during a presentation of Exxaro's pre-close statement in which it sets down the performance of the business prior to the close of the full-year or interim period.
Exxaro has been involved in a strategy of simplifying the business during the last three to four years. In November last year, it said it intended to divest of its 42.7% stake in Tronox, a New York-listed mineral sands company following the mineral sands firm' $1.67bn bid for a rival company, Cristal (The National Titanium Dioxide Company).
Exxaro said at the time that it did not want exposure to the debt Tronox would assume in completing the deal. The volatility of the mineral sands industry is also considered to be a factor in its divestment.
On October 3, Exxaro announced it had sold a first phase 16 million share stake in Tronox, equal to $345m or R4.7bn at the time, and at the then share price of $21.59/share.
Exxaro is not permitted to sell the balance of its shares in Tronox until 2018. It has since  continued to hold off from a sale, largely for corporate governance reasons as the purchase of Cristal is not entirely unconditional. However, the sale is nearing completion following the conditional approval from the European Commission last week.
Koppeschaar suggested that funds from the sale of the remaining shares in Tronox would be distributed to shareholders.
"This conditional approval from the European Commission certainly brings this matter closer to a conclusion," said Macquarie in a report recently.
"Management have reiterated that majority of funds from the Tronox disposal are likely to be distributed to shareholders," it said.