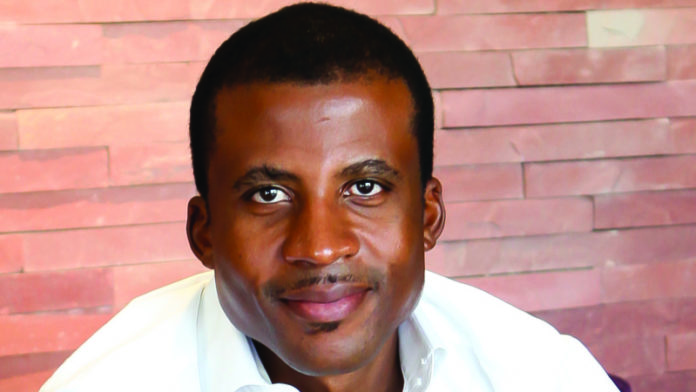 SHARES in UK-listed Bushveld Minerals scaled fresh heights today following the publication of its first full set of financial numbers since it took a 75% control of the Vametco mine and processing plant located in South Africa's North West province.
Every metric looked better year-on-year helped primarily as a result of improved production and a 150% year-on-year increase in vanadium prices. The mid-average price for vanadium was $65.5 per kilogram.
The outcome was taxed profit of £21.1m (2017: £1.1m) and consolidated free cash flow of £10.2m (£1.4m). As of June 30, the company had a cash balance of £26.2m. Share earnings came in at 1.14 pence compared to 0.26p/share in the previous financial year.
Shares in the company were 1.4% higher at 3042p/share valuing the company at £337.4m. This compares to a share price of less than half a year ago of 925p, an increase of just over 240%.
In addition to Vametco – which it recently expanded to produce 3,750 metric tons of vanadium annually – Bushveld Minerals is investing in vanadium battery technology, or vanadium redox flow battery (VRFB). The aim is to supply Eskom with the battery power, and comes amid reports the World Bank plans to back "transformative" expansion in the technology in emerging markets.
The bank said today it would lend $1bn from its own resources and draw in a further $4bn from public and private sector investors, to bring about a fourfold increase in developing countries' battery storage capacity, according to a report by the Financial Times.
Jim Yong Kim, the World Bank's president, said it intended to "… send a very strong signal to the battery industry" that there was a significant business opportunity in energy storage in developing countries … I hope we find that person with an idea . . . that could change the world," the newspaper reported Yong Kim as having said.
Bushveld Minerals was recently awarded a $500,000 grant from the US government for development of the battery technology. It would " … go a long way to fund the implementation and enhancement of the Eskom Vanadium Redox Flow Batteries project," said said Fortune Mojapelo, CEO of Bushveld Minerals in the firm's interim statement.
The development of VRFB has not been entirely smooth, however. Post the interim period, Bushveld Minerals said it had encountered technical hitches. As a result the commissioning of a battery would be delayed until the fourth quarter.
A strike lasting about 16 days at Vametco may also imperil the firm's full-year guidance of vanadium production. "The recent unprotected strike action at the mine, while unfortunate only underscores the importance of us succeeding in this objective," said Mojapelo in reference to stakeholder relationships.
"The unprotected industrial action may impact Vametco's 2018 production and cost guidance," said Bushveld Minerals in its interim statement. "The company is in the process of quantifying the impact of the stoppage and such guidance will be provided no later than the Q3 2018 Bushveld Vanadium Operational update," it added.
Bushveld Minerals said it was progressing with plans to debut on the Johannesburg Stock Exchange.