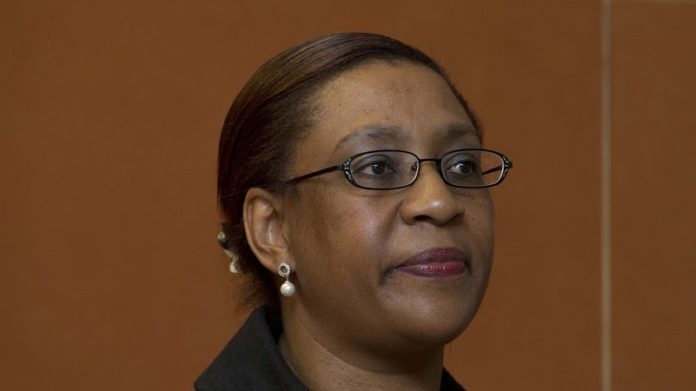 MERAFE Resources said it would draw on debt to fund itself if necessary during the lockdown period imposed by the South African government.
Commenting in an update today, the company – which is in joint venture with Glencore to produce ferrochrome – also confirmed it had puts its operations on care and maintenance. This would be until the lockdown was "lifted or relaxed", it said.
It is possible the South African government may extend the lockdown period beyond the 21-day period currently stipulated, but allow mining operations to resume production. The lockdown, intended to limit the spread of the deadly COVID-19 virus, is scheduled to end on April 16.
Even before the full impact of COVID-19 was felt, Merafe's operations were beginning to struggle. The company cut the dividend in March following "underwhelming" numbers for its 2019 financial year. Two months earlier, it opened a Section 189 restructuring process of its 430,000 tons per year Rustenburg smelter.
Merafe CEO, Zanele Matlala, said last month that the company would keep tabs on the remainder of its operations following the decision to investigate the restructuring of Rustenburg. "We are seeing lower than anticipated market conditions and so on a monthly basis we evaluate all our operations," she said. "We don't want to take quick actions and find that the market changes and that we are then sitting with closed operations."
Commenting today on the lockdown, Merafe said it would "… continue to communicate with its suppliers and customers to ensure they remain informed and where Merafe is unable to perform under contracted obligations, the company will declare force majeure and suspend its obligations …" it said.
Merafe reported a headline loss per share of 1.8 cents, a 29c/share negative turnaround on the previous year – its first headline loss since 2009. The numbers included a R1.85bn write-down of its assets.
The basic loss per share came in at 54.2c compared to a 27.2c/share profit in 2018. Net cash including cash and cash equivalents and the firms' bank overdraft, increased to R354m from R281m previously.