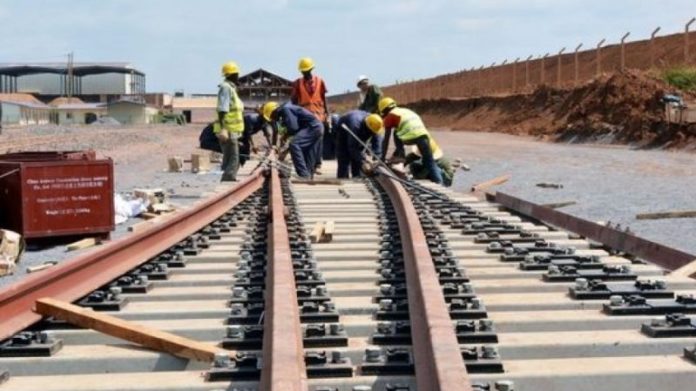 AFRICAN Rainbow Minerals (ARM) will export iron ore at 40% of normal capacity which will be supplied from stockpiles during the Government-ordered 21-day lockdown aimed at reducing the spread of the deadly COVID-19 virus.
The group said in an update today that whilst its iron ore and manganese, platinum group metal, and nickel mines had been placed on care and maintenance, the exportation of iron ore was considered an essential service in terms of industrial activity – key to helping the country recover post COVID-19.
As a result, its iron ore and manganese subsidiary, Assmang, had received authorisation to operate its load-out stations at Khumani and Beeshoek mines "… in order to continue loading iron ore from the mines' respective stockpiles", it said.
Loadings require only 2% of ARM's total mine workforce to be present on site. Other employees were working remotely in line with the lockdown prescripts. Strict health protocols were in place for operators of the load-out facilities.
Transnet, the state-owned freight and logistics company, had "reactivated the rail and port export system" from the Northern Cape province to Saldanha in the Western Cape. This would support about 40% of normalised iron ore volumes for the week starting March 30, said ARM.
"Transnet plans to ramp up volumes for the remainder of the lockdown period depending on availability of rail and port services," ARM said. "The iron ore operations have sufficient inventory to load for the remainder of the lockdown period," it said.
Exxaro Resources announced last month that it would continue with coal deliveries to Eskom – another essential service – but that it would also seek to export coal where possible, especially as the foreign exchange was important to the country.
Anglo American announced on March 27 that the Sishen and Kolomela iron ore mines, owned by Kumba Iron Ore which the UK group controls, would continue to operate at 50% of total workforce.