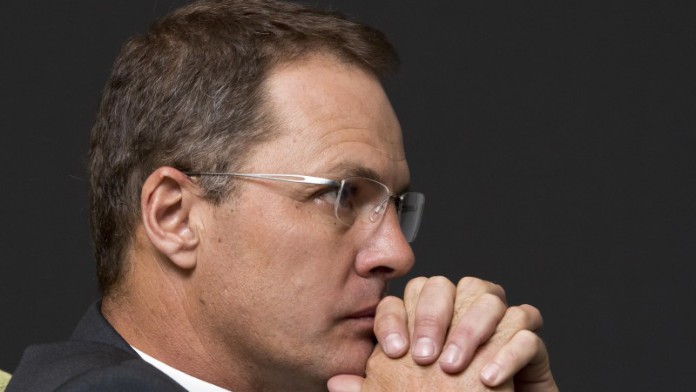 DRDGOLD said the "way had been paved" for the partial re-opening of its Far West Gold Recoveries (FWGR) operation following a telephonic meeting with the Department of Mineral Resources & Energy (DMRE) on how resuming production might be achieved.
In an open letter to investors, DRDGold CEO, Niël Pretorius, said it was insufficient to simply re-open FWGR on a regulatory technicality set down by the government in respect of essential services that could continue to operate during a 21-day lockdown.
The government ordered the lockdown – due to end on April 16 – in terms of the National Disaster Act in order to help contain the spread of the COVID-19 virus. Mining firms could claim to be essential services and re-open if an application to do so was approved by government, said mines and energy minister, Gwede Mantashe, last week.
"The State, as the representative will of the people of the country, and organised labour as the voice of its members, share this responsibility," said Pretorius regarding the legal consequences of re-opening the mine. "Consequently, on Tuesday, we wrote to the DMRE, explaining the situation and requesting its endorsement," he said.
"This conversation has paved the way for the limited resumption of reclamation activities, and we will build on it in the next few days."
More than 60% of total staff had voluntarily offered to return to work. DRDGold would now seek the support of unions including the National Union of Mineworkers and the Association of Mineworkers and Construction Union.
Most of South Africa's gold mining operations have been closed but some surface retreatment were operating on a reduced basis. Essential services such as coal mining was also continuing to operate as was sophisticated processing facilities in the platinum group metals sector. Iron ore and manganese shipments were also continuing provided ore was provided from stockpiles.
Motivating the re-opening of FGWR, Pretorius said employees came from a relatively small footprint and lived close to the facility which minimised the risk of spreading the virus on public transport – identified as a chief risk for South Africa at the current stage of the contagion.
"We are working flat-out to find a solution for the logistical challenges at the Johannesburg-based operations," said Pretorius. "Many employees there make use of own transport and the commuting service owned and operated by organised labour which we set up several years ago could also feature in providing the desired outcome. We hope to have bedded down a plan in this regard early next week.
"It is the worst possible time for indecision through fear or for political posturing. Ideology and ambition should, just for a short time, play second fiddle to national consensus, collaboration and resolve," he said.
FWGR consists of tailings from the west rand mines of Driefontein and Kloof owned by Sibanye-Stillwater. DRDGold bought the tailings from Sibanye-Stillwater in return for shares and a further option that would give Sibanye-Stillwater control which was exercised earlier this year.
DRDGOLD reported interim headline share earnings of 48 cents which compares to a 7.2c/share loss in the comparative period last year. This was down to a 26% increase in the rand gold price and a significant 33% lift in gold production to 97,642 ounces.
But the company was restrained in its dividend payout saying that 2020 represented a period of intense investment as the second phase of FGWR's roll-out was undertaken.