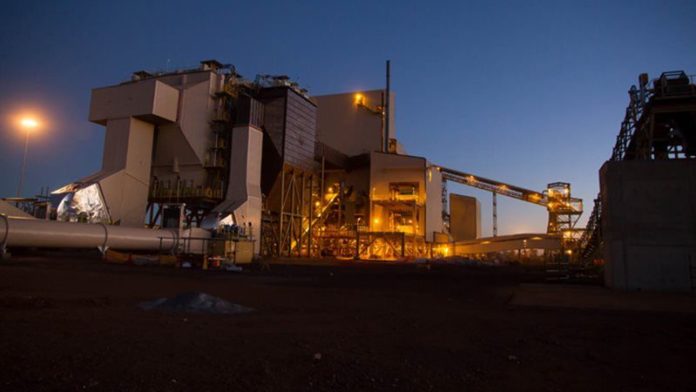 PLACING Kalagadi Manganese into business rescue was the only course of action open to shareholders, the Industrial Development Corporation (IDC) argued today, adding that the firm had defaulted on total debt of R5.9bn.
A court application for business rescue is to be heard on May 29 – a move that Kalagadi Manganese has opposed, saying it was in debt restructuring discussions with the IDC. The IDC said today there was no option but business rescue.
"Placing the company into business rescue was not an easy decision," said David Jarvis, divisional executive for Strategy and Corporate Affairs at the state-owned lender. He said it was "… the only way we can save the company from bankruptcy". An estimated 1153 jobs, most of them in South Africa's Northern Cape province, were on the line.
According to the IDC, it is owed R3bn by the Kalagadi Manganese whilst a further R2.9bn is owed to the African Development Bank.
Kalagadi Manganese chairwoman, Daphne Mashile-Nkosi, has crossed swords with the IDC – which is a 20% shareholder and counts Kalagadi as the company to which it has the single largest financial exposure – on several occasions. Most memorably, in 2014, she cast the bank into the role of "loan shark", adding that it was "a nightmare" to work with.
At the time, ArcelorMittal was in the process of selling its 50% stake in the company following litigation around the the ownership of a mining licence for the mine.
Controversy has followed the company for years, as well as plaudits: Mashile-Nkosi has been recognised for her business activities including 2015 Africa Female Business Leader of the Year award at a function in New York held on the sidelines of the UN General Assembly.
The IDC said today, however, that the tide was against the company.
Jarvis numbered the depressed mining environment, delays in getting the mine into production, and "very real liquidity" problems as key factors in calling for it to be put into business rescue. "The mine has increasingly relied on shareholder funds, and the IDC has become the lender of last resort over recent months," he said.
The company required "several interventions" including the temporary supervision of Kalagadi Manganese and the management of its affairs, business and property as well as a temporary moratorium on the rights of, among others, its creditors.
"A more sustainable path is needed to get Kalagadi Mining into solvency; business rescue is just that," said Jarvis.