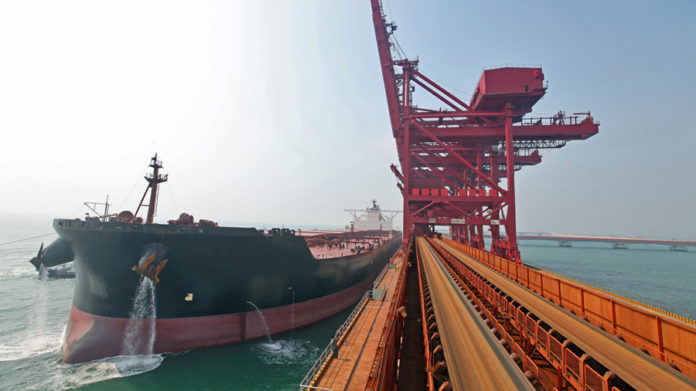 KUMBA Iron Ore said full year sales of the steel-making ingredient would be about 39 million tons (Mt) for the 2021 financial year owing to the risk of maintenance overruns at Transnet, the state-owned freight and logistics company.
The company had previously guided to sales of between 40Mt and 39Mt. Production was likely to be 40.5Mt after producing 10.1Mt in the third quarter. It had previously guided to full year production of between 40 to 41Mt.
Kumba's two mines Sishen and Kolomela are performing well but the company has decided to slow production owing to growing inventories as a consequence of poor rail performance from Transnet Freight Rail (TFR), a division of Transnet.
"Strong production combined with Transnet rail performing below expected levels, has resulted in materially higher levels of stock at the mines," said Kumba in its third quarter production update.
TFR's problems relate primarily to theft of overhead copper cables which Transnet said was perpetrated by armed gangs numbering as many as 25 people. Transnet has also reported fires at terminals in Richards Bay and Durban. Absenteeism related to Covid-19, social unrest in July and a cyber attack have also worked to destabilise the company this year.
Outgoing Kumba CEO, Themba Mkhwanazi said in July Kumba has interested in discussing some kind of public private partnership with Transnet. "We are of the view that what we require is a system view in terms of what the art of the possible is," he said.
Commenting on its sales forecast for the year, Kumba said Transnet was "… currently carrying out a 5-week refurbishment programme at Saldanha Port. Given some interruptions experienced, there is a risk of overruns to that period".
From a market perspective, Kumba said iron ore prices remained robust despite a correction during the three months. The average year to date realised FOB export iron ore price was $184 per dry metric ton, about 17.5% above the average benchmark.
Kumba is 70% owned by Anglo American, the UK-listed group which said in its third quarter production update today that production was 2% higher compared to the third quarter of the Covid-19 hit 2020 financial year. This was partly owing to increased production at the group's 85%-owned De Beers mines Jwaneng and Venetia mines amid a diamond market recovery.
Another highlight was a 39% increase in refined output at Anglo American Platinum (Amplats) in which Anglo has an 80% stake.
This improvement reflected stable performance from the one of Amplats' processing units, ACP Phase A. The unit was brought back into production last year following outages that also affected ACP Phase B unit resulting in no refined production for several months.