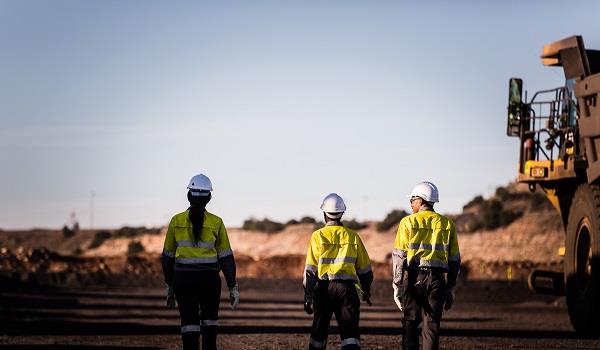 SOUTH32 reported record quarterly manganese ore production from its South African mines, but said sales were kept lower ahead of a planned shutdown.
Saleable production increased 12% to a record 668,000 wet metric tons in the quarter, South32's first of its 2022 financial year. Including production from its Australian operations, the group's first quarter manganese output totalled 1.57 million tons (Mt), a 7% year on year increase.
The increase in South African ore production was owing to higher volumes of premium material from the Mamatwan mine, situated in the Northern Cape province, it said.
However, full year production guidance was kept at 2.2Mt. This was in line with expected market conditions and down to the fact South32 was trucking some of its ore at a higher cost than rail where utilisation was constrained by problems at Transnet, the state-owned freight company.
Manganese ore sales decreased 11% in the September quarter as per the caution ahead of the annual shutdown.
Other operational highlights were lower base metals production owing to power outages at its Cerro Matoso nickel operations in Colombia and lower grade slopes at Cannington, its zinc mine in Australia.
It has been a busy 2021 for the Perth- and Johannesburg-listed diversified mining group, especially on the corporate front as it made strides in further transforming itself.
It sold its thermal coal mines in South Africa, extended its exposure to Mozal aluminium, and earlier this month announced the proposed purchase of a 45% stake in the Sierra Gorda copper mine in Chile for A$2.05bn.
South32 said that after exercising its pre-emptive rights in the Mozal aluminium smelter in Mozambique it would have a 63.7% stake in the business. South32 had earlier anticipated a stake of 72.1%, but the Industrial Development Corporation has since elected to exercise its pre-emptive rights. The shares in Mozal were bought from Mitsubishi.
Commenting on its $2bn capital return programme, South32 said it had bought a further 10 million shares. Some $231m in shares were yet to be returned to shareholders (88% complete) ahead of a possible extension of the programme on September 2, 2022.
During the three months, the company also paid a fully franked dividend of $163m and a fully franked special dividend of $93m during the period.
In August, South32 announced full year underlying earnings of $489m – a 153% year on year increase. These earnings excluded some hefty impairments on Illawarra Metallurgical Coal and a $159m loss on the sale of SA Energy Coal to Seriti Resources, which was effective from June.