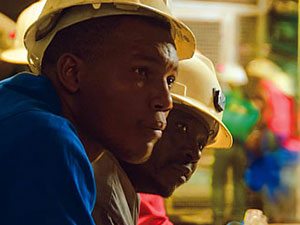 MORE misery was heaped on South Africa's precious metals industries after Sibanye Gold announced today it would restructure its Cooke and Beatrix West operations potentially affecting 7,500 workers – roughly 13% of its workforce.
The news comes as the National Union of Mineworkers (NUM) plans to march on the offices of AngloGold Ashanti's Vaal Reefs later today in order to protest the proposed closure of its Tau Tona and Kopanang mines, potentially affecting 8,500 workers.
Earlier this week, Royal Bafokeng Platinum said it would restructure a shaft at its Bafokeng Rasimone Platinum Mine affecting 636 employees of which the employment of 520 would be terminated. Another platinum producer, Atlatsa Resources, said it would mothball its Bokoni Platinum Mine affecting 3,651 workers, while an undisclosed number of employees would be affected by the restructuring of Platinum Group Metals Maseve mine.
Excluding the unknown number of employees affected at PTM, and assuming that all employees affected at Sibanye, AngloGold and Atlatsa operations were retrenched, this would reduce employment down in the mining sector by just over 21,000.
It also brings into sharp focus a dire warning issued by the Chamber of Mines on July 31 that regulatory distress, coupled with lower productivity, above inflation cost increases, and inappropriate work stoppages could see 100,000 direct jobs lost in the country's mining sector. It calculated 70,000 jobs had been lost in the sector between 2012 and 2016.
"Losses experienced at these operations negatively affect group cash flow as well as the sustainability and economic viability of other operations in the Southern Africa region, in this way, posing a threat to more sustainable employment across the region," said Sibanye Gold in a statement to the Johannesburg Stock Exchange today.
Several attempts had been made to save the Cooke shafts and Beatrix West over the past two to three years, but these efforts had ultimately failed.
"The decision to commence with this restructuring process has not been taken lightly," said Neal Froneman, CEO of Sibanye Gold. "The long-term sustainability of the group as a whole is our primary focus and is necessary if we are to continue to deliver superior value to all of our stakeholders," he said.
Given that AngloGold Ashanti took an $86m impairment hit on the proposed closure of its mines – equal to R1.14bn – it's likely that Sibanye will take similar measures when it publishes its June quarter numbers later this month. "We partially impaired Beatrix following a fire in 2013, but there will be write-downs," said James Wellsted, head of corporate affairs for Sibanye Gold.
"The losses experienced at the Beatrix West and Cooke operations threaten the future of other Group operations and the employment of many other South Africans," said Froneman. "We are however aware of the difficult socio-economic environment in South Africa, and will engage with all relevant stakeholders in an effort to minimise job losses, while ensuring that additional jobs are not placed at risk in future," he said.