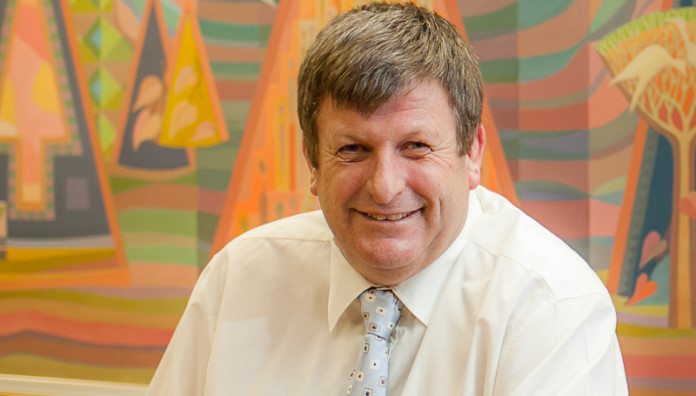 HARMONY Gold declared a final dividend for the year ended June 30 of 35 cents per share taking the total dividend to 85c/share – a 70% increase year-on-year performance that CEO, Peter Steenkamp described as "disciplined".
The boost came on the back of a modest 0.5% increase in year-on-year production to 1.09 million oz in the year under review, benefitting from output increases at Hidden Valley (31%), Kusasalethu (14%), Masimong (4%), Kalgold (9%), Phoenix (10%), as well as underground grade increase for the fifth consecutive year to 5.07 g/t.
Harmony Gold CEO Peter Steenkamp told investors on Thursday morning that the grade improvement was the result of a "disciplined" approach to mining deeper project areas.
"We're looking at the lower parts of mines, and are confident that the grades are there. At Kusasalethu, we are already seeing higher grades, and we're currently mining a high-grade pillar at Bambanani. We're developing in the right areas at the moment, so we're confident that we'll continue to increase grades," he said.
Harmony posted a 35% increase in headline earnings per share of 298 cents for the twelve months, while managing a 18% reduction in net debt to R887m.
The improvement in net debt came despite the acquisition of the Hidden Valley mine during the year, which was expected to add 180,000 oz to Harmony's 1.5 million-ounce output target by 2019. The recent completion of the Central Plant reclamation project had added an additional 15,000 oz a year, while Steenkamp noted that the unlocking of Golpu, in Papua New Guinea, would see the inclusion of further ounces.
While side-stepping questions on whether the company was in talks with AngloGold Ashanti over the possible acquisition of their South African assets, Steenkamp confirmed that the company was on the lookout for global resources and projects that would up its gold production.
"We're talking to numerous potential partners, but no agreements have been signed yet. We have also changed our operating model to ensure, that two executive teams – one in South Africa and the other in Papua New Guinea – supported by corporate services, focus on optimising all of our assets and increasing value for shareholders," he said.
Meanwhile, as a result of progress in the negotiations to settle the recent silicosis and tuberculosis class action against Harmony and other South African gold miners, the company has made provision of R917m, which is charged to other operating expenses and reduced headline earnings.
Revenue increased by 5% to R19.3bn over the twelve months, chiefly as a result of year-on-year production remaining stable and the inclusion of the realised gains on the rand gold hedges of R728m as part of revenue.
This inclusion resulted in the average gold price received being $1,304/oz, compared with $1,169/oz in the prior year, despite the rand gold price being flat year-on-year.
Overall, all-in sustaining costs increased by 10% to $1,182/oz, while capital expenditure increased by a hefty 68% to R3.686 billion, of which R1.335 billion was spent at Hidden Valley.
Visit Miningmx later today for further updates and analysis on Harmony Gold's year-end results.