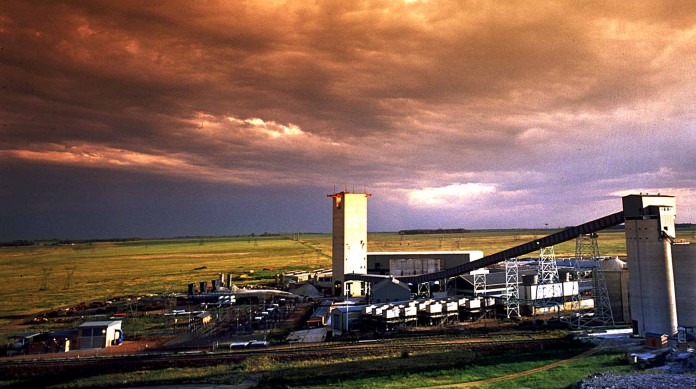 HARMONY Gold confirmed it would tap shareholders for $100m (R1.4bn) in order to part pay for the $300m purchase of the Moab Khotsong mine from AngloGold Ashanti first unveiled on October 19.
The gold producer said in an announcement this morning that it would brief investors on its debt facilities and the refinance of a $200m it had earlier raised in bridging finance in order to do the Moab Khotsong deal. The refinance would see Harmony pump $100m in cash resources with the balance from shareholders.
A private share placement or a rights issue would be contemplated, Harmony said. The rights issue or private placement is no great surprise as Harmony suggested it would take this route in October.
Once completed, the purchase of Moab Khotsong will have more than 250,000 ounces a year in additional gold production – an increase of about 25% on current production and a boost to gold resources of 38% to some 17.5 million oz.
It advances Harmony CEO, Peter Steenkamp's, strategic aim of portfolio repositioning of its own by cutting low margin gold production from assets such as Kusasalethu while increasing production to nearly 1.5 million oz a year – a plan he outlined in 2016 but which appeared to have been frustrated, until now.
"Buying Moab Khotsong means we boost our cash flows by more than 60%, increase our average overall underground recovered grade by 12% and grow our South African underground resource base by 38%," said Steenkamp earlier this year.
Started in 2006, Moab Khotsong is the newest underground mine currently operating in South Africa. It has incorporated the neighboring Great Noligwa operation since 2015. The two mines produced 280,000 oz of gold at an all-in sustaining cost of $884/oz for AngloGold's 2016 financial year ended December 31. They produced 130,000 oz of gold at an AISC of $998/oz for the six months ended June.