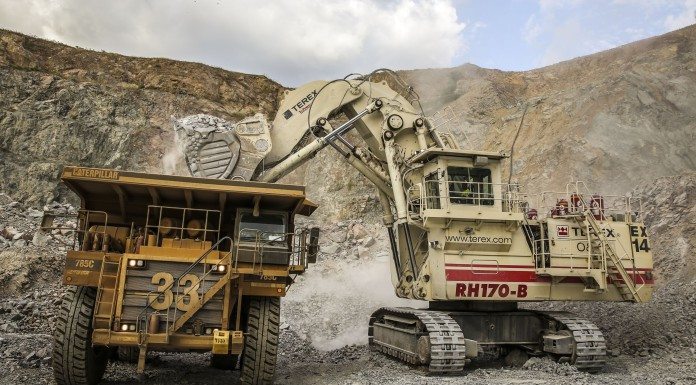 ACACIA Mining, the gold firm in which Barrick Gold has a 64.9% stake, on Friday confirmed media speculation it was considering a sale of some or all of its Tanzanian mines following "… expressions of potential interest from Chinese counter-parties".
"The company is engaging with a small number of potential investors, the process remains at a very early stage and there can be no certainty that an agreement will be reached," it said in a statement. Shares in Acacia were 1.45% down in London but they gained ground in the final hours of trade on Friday.
It said it continued to support negotiations between Barrick and the Tanzanian government which has blocked exports of gold in concentrate amid allegations it is owed $190bn in unpaid tax dating back almost 20 years. As a result, Acacia put its flagship mine, Bulyanhulu on care and maintenance and has taken the dispute to international arbitration. The stand-off has seen Acacia's cash resources dwindle to $81m by December 31, compared to $318m as of December 31, 2016.
"Acacia remains committed to shareholder value and evaluates all opportunities against strict strategic and financial criteria and any transaction will be pursued only if it is determined by Acacia's board to be in the best interests of all shareholders," it said.
"The company confirms that it has not received an approach from any third parties to acquire shares in the company," it said.
In its negotiations, Barrick has set down a framework agreement with the Tanzanian government in which Acacia will pay the Tanzanian government $300m. The agreement requires the support of Acacia's minority shareholders. Meanwhile, Acacia said it would comply with new mining legislation promulgated last year by the Tanzanians which imposes higher royalties and the 'sale' of a free-carry stake in the business.
The company reported a full-year net loss of $707m earlier this month of which $644m consisted of a write-down on the carrying value of the firm's assets. It would produce about 43% less gold in its 2018 financial year following the closure of its Bulyanhulu.