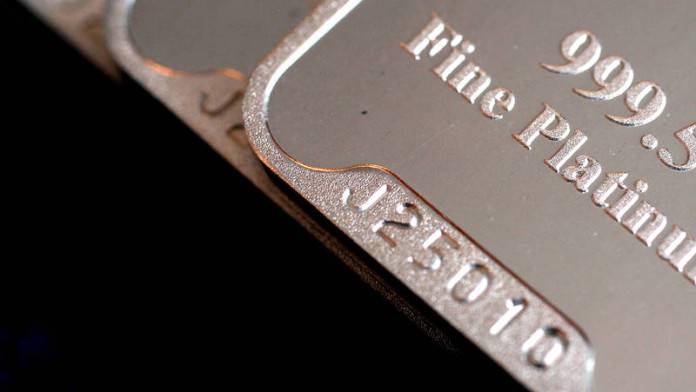 ANGLO American Platinum (Amplats) placed the cherry atop its painful five-year restructuring strategy by paying a R900m dividend – equal to R3.49/share – a development that bodes well for a bumper payout from 70% shareholder, Anglo American. Anglo is scheduled to post its year-end figures on Thursday (February 22).
The payout was equal to a 1% dividend yield at the share's previous close. The last time Amplats announced a dividend was in its 2011 financial year (paid in 2012).
Most of the metrics were good for Amplats's full-year numbers ended December 31 published today. Platinum group metal (PGM) production came in at five million ounces, slightly higher than in the 2016 financial year whilst free cash flow from operations was R200m higher at R2.4bn, a performance driven by strong unit cost control. Unit costs were reduced 2% to R19,203 per platinum ounce.
The outcome for the year was share earnings of 741 cents compared to 241c previously and headline share earnings were R14.82 c/share. However, the driving catalyst for the dividend resumption was the manner in which Amplats balance sheet had been strengthened. Partly the function of asset sales, the company took net debt down to R1.8bn from R7.3bn previously.
During the period under review, Amplats disposed of its stake in the Pandora joint venture with Lonmin whilst securing control of the Baobab concentrator for three years; it also sold for R400m the Union mine and placed Bokoni Platinum Mines on care and maintenance. A year earlier, it sold Rustenburg Platinum Mines to Sibanye-Stillwater. All in all, some 470,000 platinum of loss-making production had been shifted out of the group since 2012.
"The hard work of the past five years has enabled us to today announced that we have reintroduced the dividend, establishing a pay-out ratio of 30% of headline earnings," said Chris Griffith, CEO of Amplats, in notes to the firm's published results.
Interestingly, the company said it would look at short-dated growth and replacement projects. "We will maintain strict capital allocation discipline whilst considering value enhancing quick payback projects, and continue to progress the project studies at our world class assets," the company said.
"Studies are currently underway to assess future potential projects at Mogalakwena and Der Brochen," said Amplats of its two flagship operating mines.
Responding to a question at a media conference this morning, Amplats CFO, Ian Botha, said it was important for the company to maintain tight capital control notwithstanding the interest in projects. "Our first priority was to restore the balance sheet as this would give us a strong competitive advantage. We have that now.
"We have confidence in our underlying cash generation and we are comfortable with our balance sheet, so now we are looking at growth projects at both Der Brocken and Mogalakwena from end-2019. We are also looking at additional dividends above our base. if in the context of that we have a strengthening of the balance sheet we are comfortable with that," he said.
Despite cut-back in production over the year, Amplats said it had targeted PGM production in the current 2018 financial year of between 4.75 million oz to five million oz whilst platinum production would be between 2.3 and 2.4 million oz. Refined production and sales would be in line with the production numbers.
"Overall a strong set of results," said Goldman Sachs in a morning note. "Guidance [was] a bit lacklustre – production down year-on-year, costs and capex up," it said. "Expect the stock to move up … especially given the macro newsflow around South Africa," it added.