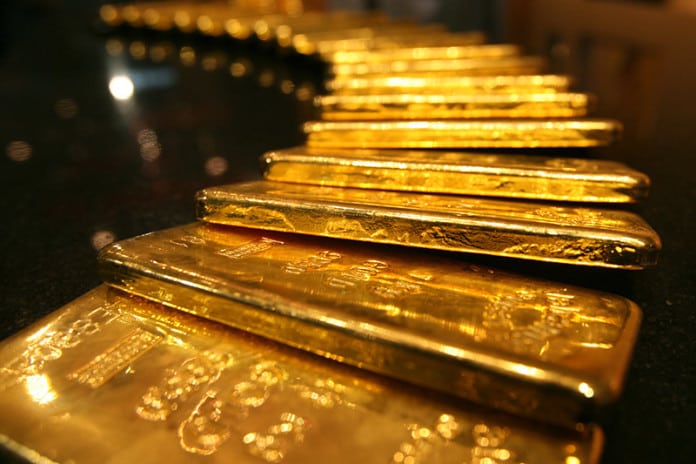 FULL-year gold production ended June 30 from Pan African Resources (Pan African) would come in at the upper end of 2018 guidance, it said, adding that the closure of the underground section of Evander Gold Mines would mean it would register far improved all-in sustaining costs in the current, 2019 financial year.
Production guidance for the current financial year was put at 170,000 ounces, excluding any production from Evander's underground operations. "With the previous high cost ounces from the Evander underground now replaced by production from low cost surface remining operations, production costs are also expected to demonstrate a significant improvement," the company said in a trading update today.
"The 2018 financial year was extremely challenging for the group, both financially and operationally," said Cobus Loots, CEO of Pan African. "However, during the past six months, we have successfully addressed key deliverables that were critical to the future sustainability of Pan African Resources. We are now re-positioned as a lower-cost, long-life gold miner, consistent with stakeholder expectations," he said.
Shares in the company moved up 1.47% in Johannesburg. The share is a quarter higher this year after hitting a 12-month low at the end of February.
Production would come in at 160,421 ounces for the 2018 financial year which compares to previous guidance of between 157,000 to 160,000 oz. Of this Barberton Mines produced 90,628 oz which was slightly above its target of between 90,000 and 91,000 oz. The mine had a strong second half to the year in which it mined 50,017 oz.
Evander Mines produced 69,793 oz for the 2018 financial year which exceeded its output guidance of between 67,000 oz and 69,000 oz. Pan African confirmed in May that some 1,700 employees will be shed at a cost of R160m, to be funded from debt facilities.
Pan African said its Elikhulu Tailings Retreatment Plant (ETRP) also remained on track and within budget with construction entering the commissioning phase. First gold would be mined in August. Pan African said in May that the project would be extended by 200,000 tonnes to 1.2 million tonnes a month following Evander Gold Mines restructuring. Throughput from ETRP would be combined with Elikhulu.
"In conjunction with the ETRP throughput, these two surface operations, once in full production, are expected to produce more than 70,000 oz per annum," said Pan African. "Pan African's Barberton and surface tailings operations uniquely positions the group as a relatively low-cost producer with long-life, quality assets and attractive organic growth prospects," it said.
The Royal Sheba Project feasibility study at Barberton Mines is expected to conclude during September 2018, it said.